Jimmy Page's 'Outrider' Turns 35!!!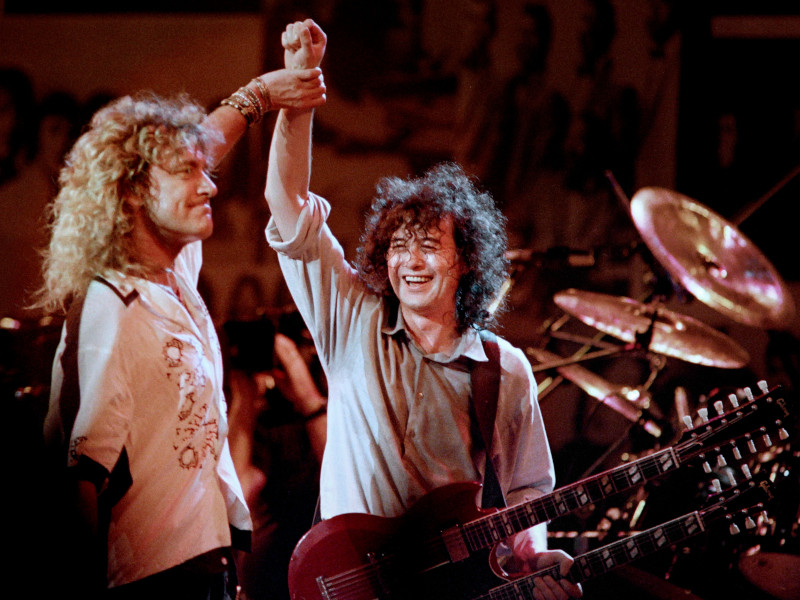 It was 35 years ago today — June 19th, 1988 — that Jimmy Page released his first mainstream solo album, Outrider. After Led Zeppelin's 1980 split, Page composed and recorded the soundtrack to 1982's Death Wish II, collaborated with Roy Harper on the 1985 Whatever Happened To Jugula? collection and recorded a pair of albums with Paul Rodgers as part of the Firm — the band's 1985's self-titled debut and its 1986 followup, Mean Business.
Outrider, which was released on the Geffen imprint, topped out at Number 26 on the Billboard 200, and featured a core band of John Bonham's son Jason Bonham on drums, Chris Farlowe and John Miles on vocals, with Felix Krish on bass, with additional musicians contributing. The highlight for many was Robert Plant co-writing and singing lead on "The Only One," which also featured the younger Bonham on drums.
Jimmy Page was so impressed with Jason Bonham's work on Outrider that he hired him as the drummer for the 36-date North American and British tour in support of the album. Page was thrilled at the time that it all seemed to fit so easily with his late-drummer's son: "He certainly has the power with his drumming, which is, well, it's just right for me, anyway. He's got the same approach with his bass drum. Mind you, his father taught him to play drums. Y'know, he encouraged him virtually from the time he could sit on the drum stool — literally, I'm sure. There was one amusing story when (Led Zeppelin) were playing Knebworth (in 1979), which, actually was our last British gig. And we're doing soundcheck and we're doing 'Trampled Under Foot.' And we're playing along, concentrating on the guitar and I look 'round and Jason was on the drums. It was so John could go out the front and listen to his, y'know, sound balance. I didn't know it was him playing until I looked 'round. It was quite, y'know, quite a shock."