Joe Perry Shares How He Met Steven Tyler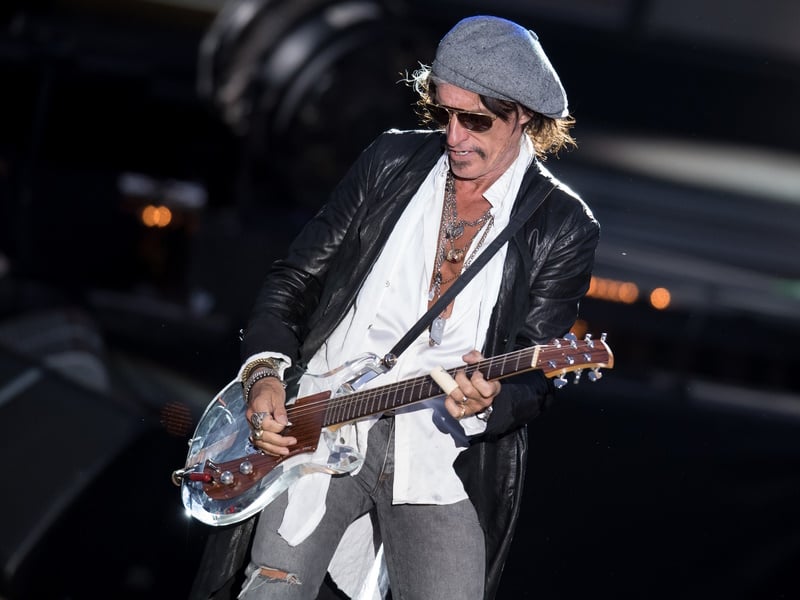 When Joe Perry worked as a waiter at a fast food bar, he first met Steven Tyler as a rowdy customer. Perry told Blabbermouth.com that he did everything from making the French fries to sweeping the floor and taking out the trash.
Steven's family had a place near the lake in New Hampshire and he'd come up every summer with one of his bands."
In Perry's description, they'd "basically behaved like what they thought rock stars should do, which was throw food at each other. So when they left, I had to clean up after them."
The next summer, Perry's band which included future Aerosmith bassist Tom Hamilton was playing at a local club and Tyler was in the crowd. He said that's when he officially met him, because Tyler was looking for a backup band, so that he could audition with a demo for The Jeff Beck Group.
Perry said that when the three of them got together, and ended up jamming for hours, that's when Tyler realized they could be a band.
At the time, Steven Tyler was a drummer/singer, but he didn't want to drum anymore. That's when Joey Kramer was invited into the band.
The song that they got together to record was "I'm Down" by The Beatles.
TL;DR:
When Joe Perry worked as a waiter at a fast food bar, he first met Steven Tyler as a rowdy customer and he'd have to clean up after him.

He said, they'd "basically behaved like what they thought rock stars should do, which was throw food at each other."