Joe Perry Won't Rule Out Another Aerosmith Album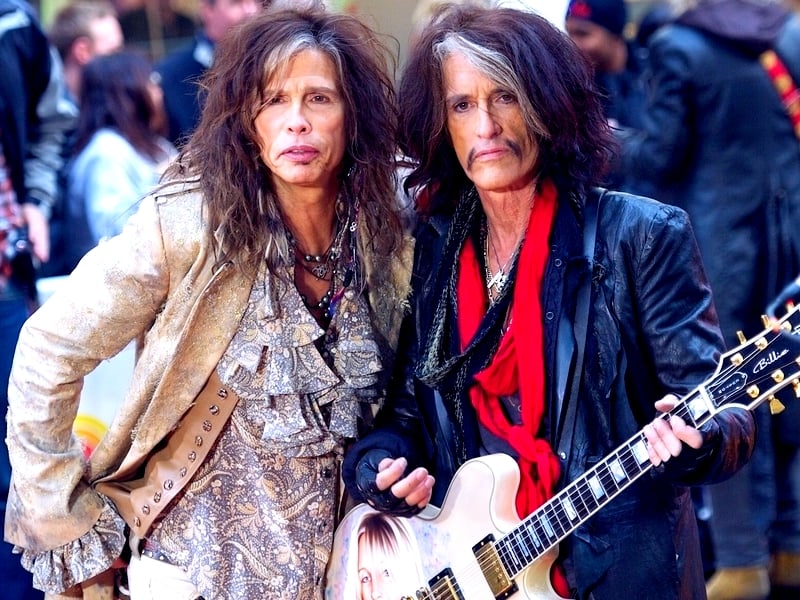 Guitarist Joe Perry won't rule out another album from Aerosmith. The band, which is dealing with such personal issues as the death of drummer Joey Kramer's wife Linda last month and frontman Steven Tyler's recent stint in rehab, will be back on the boards come September 4th in Bangor, Maine.
While appearing on SiriusXM's Trunk Nation With Eddie Trunk, Joe Perry spoke about the possibility of the band writing material during their upcoming Las Vegas residency, marking their first new music since 2012's Music From Another Dimension.
Blabbermouth transcribed some of Perry's chat, in which he revealed, "For a long while after that record came out, I thought. . . 'Cause we put everything on that — every riff that we had lying around. Then I was thinking, 'Why bother?' We've got all this other material that we need to release that the fans, I think, would love to hear — different versions of 'Dream On,' studio quality. But you never know."
Perry went on to say, "I mean, Steven, our villas are, like side by side, in Vegas (during our Vegas residency). So you never know. If you've got some inspiration, it doesn't take long to write a song. Whether it's great or not, you don't know. But all I can say is you never know. I would hate to think that was the last one. But we've got so much stuff out there, it's hard to think about trying to do something new. But what the hell? You never know."
Joe Perry told us that ultimately, the thrill of what Aerosmith accomplished musically trumps all the problems that the band has endured due to drugs, women, management, and ego issues: "It's really the five of us, y'know, as a band. And it's still exciting to walk out onstage with these guys. And that, I think, is the glue that keeps us coming back. Sometimes I ask that question myself, y'know, 'Why am I still doin' it?' Well, when I walk out onstage in Moscow and everybody out there is singing words to songs that we wrote in the basement, or, y'know, in some studio somewhere. It's nothin' short of a miracle, y'know? And so we kind of have a lot of respect for that."