John Frusciante Reveals Love Of Prog & Genesis' Tony Banks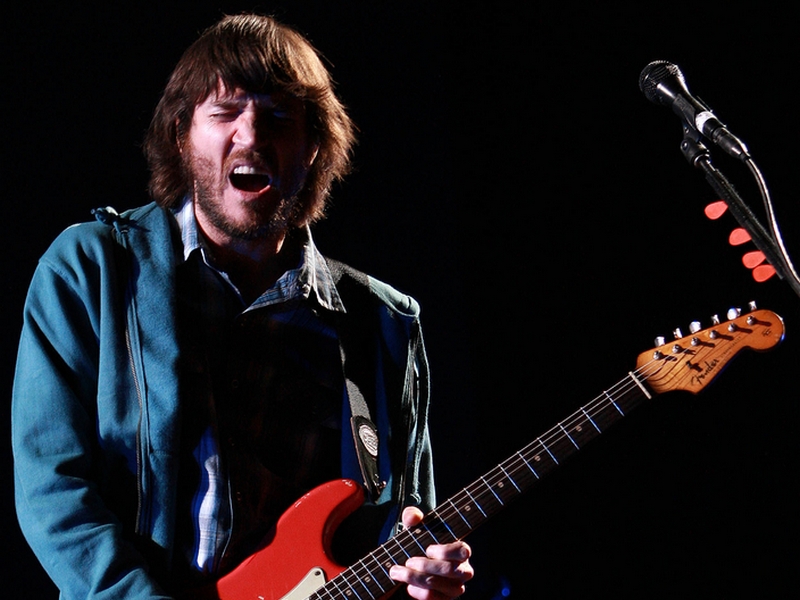 Red Hot Chili Peppers fans are revelling in the new double album, Return Of The Dream Canteen — an arguably more varied musical snapshot of the band than its Unlimited Love collection, also released this year.
Guitarist John Frusciante shed light on some of his major influences, telling Guitar World, "I really love the band Genesis, their prog stuff, as well as their pop stuff. And their keyboardist Tony Banks, I put him up there with the Beatles as far as really coming up with imaginative chord progressions all over the place. He's really one of the most masterful chordsmiths that I think we've ever had."
He went on to say, "He makes these chord progressions that are so fluid, they're more like a melody than they are a chord progression. I definitely became really fluent in that style of progression during the time that I wasn't in the band."
Regarding his six-string influences, Frusciante revealed, "I really love guitar players like Randy Rhoads and Eddie Van Halen for the way that they could make the instrument explode through hand and whammy bar techniques. But I also really like the way people like (Black Flag's) Greg Ginn or Kurt Cobain play without it being so much about technique — although there are all kinds of unconventional techniques in there — but the focus is definitely a more visceral thing."
Drummer Chad Smith told us a while back why John Frusciante has been such an important part of the Chili Peppers over the years: "He's really inspiring to play — he's an inspiring person. He's amazing. He's just all about music and art all day long and all night. It's just what he lives for. It's just really inspiring to be around somebody like that."
Red Hot Chili Peppers kick off their eight-date Down Under tour on January 21st at Auckland, New Zealand's Mt. Smart Stadium.