John Mellencamp Talks Meg Ryan, Fighting, & Working Out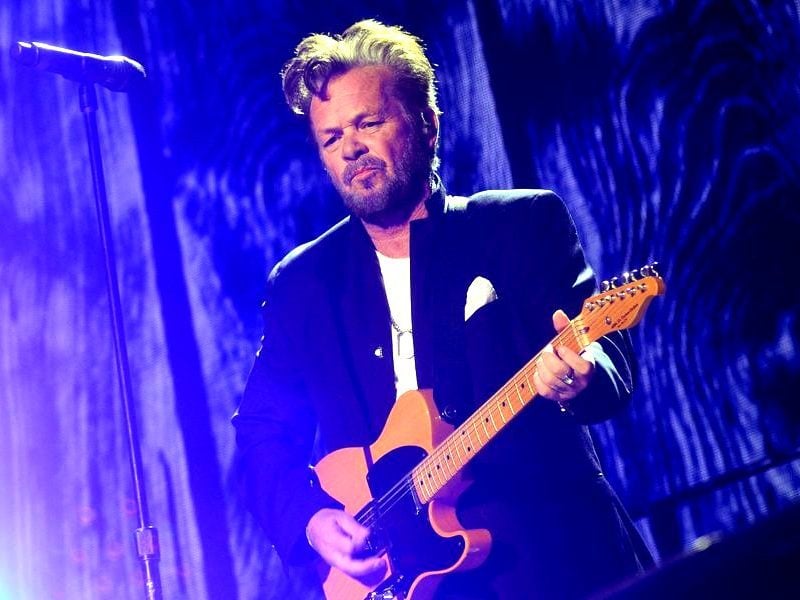 John Mellencamp took part in Esquire's long-running "What I've Learned" series, where he spoke candidly about life and love. Mellencamp is currently out on the road in support of his 25th studio set, Orpheus Descending.
In regard to his on-and-off again romance with actress Meg Ryan, Mellencamp revealed, "I love Meg Ryan. I went with her for ten years. She doesn't love me so much. She's a great girl. I'm just a s***ty boyfriend. . . Meg Ryan had just come out of her shell; I had just come out of my shell. We started dating. And we decided to do things on our own instead of having people do stuff for us. We were so f***ing lost. We didn't know how to do anything. I've never checked out of a hotel by myself. Her and I went to a grocery store, and they wanted our credit card, and we looked at each other and said, 'Here it is,' and they said, 'No, you've got to put it in this thing,' and we went, 'Then what happens?' We laughed at how stupid we are, so hard we cried. I think she's learned how to do everything, and I've learned how to do nothing."
Mellencamp, who at 71 still smokes a pack of cigarettes a day, revealed, "One day (I) do forty-five minutes on the treadmill and then I will run wind sprints. I'll run six to eight 40's. The next day I'll do upper body, and then back on the treadmill. The next day it's all weights and no running. I've been doing it since 1994, when I had a heart attack."
Mellencamp spoke about how violence made him give up drinking and smoking nearly 50 years ago: "I used to love to street fight. I didn't care if I won or lost. It was the adrenaline of fighting another male. I used to like to get drunk, get a little stoned, go into a bar, and pick a fight with the biggest guy I could find. Until one night in Vincennes, Indiana, this guy beat me up so f***ing bad, he just left me like a wet rag in the alley. I was unrecognizable to myself the next morning. I looked in the mirror and said, 'John, the drugs and alcohol are not working out for you.' I never had a drink or smoked pot or did any drugs after that. I was 21-years-old.
As far as his outlook today in 2023, Mellencamp said: "You only have so many f***s to give in your body, so don't give a f*** about what's not f***worthy."
John Mellencamp won't deny that the passage of time has taken some toll on him over the decades: "I listened to an acoustic version of 'Pink Houses' that I did in 1984, and I couldn't believe that John Mellencamp then didn't give a damn about John Mellencamp now, because the song was much higher back then (laughs). Y'know, that guy didn't give a damn about me. He wasn't thinking about, y'know, 'Well, this guy's gotta sing this in a few years.'"