Jonas Brothers Kick Off Tour At Yankee Stadium With Guest Jimmy Fallon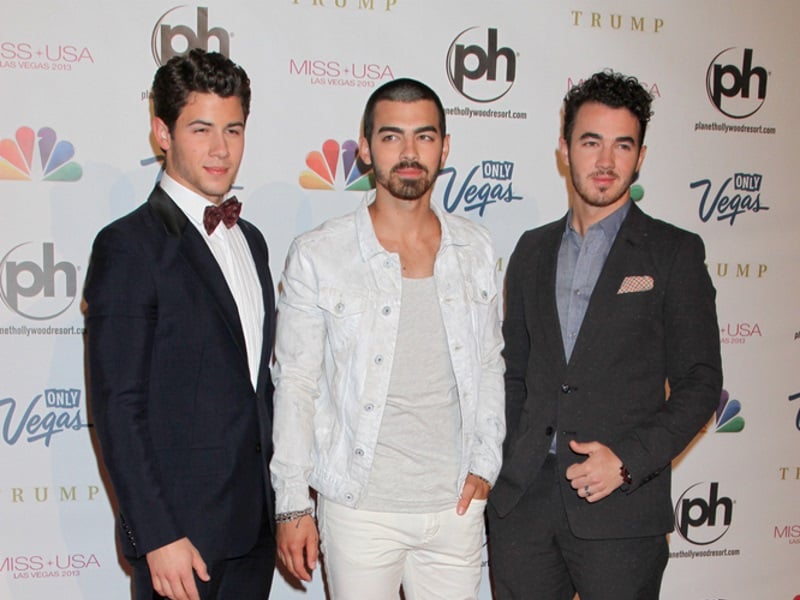 The Jonas Brothers kicked off their 90+ date international tour with two shows at Yankee Stadium over the weekend with a 60-song set that featured separate acts dedicated to each of their five albums. They also performed Nick Jonas's 2014 hit "Jealous" and 2015's "Cake by the Ocean" by Joe Jonas's band DNCE.
On opening night, the brothers welcomed special guests Kirk Franklin, producer Jon Bellion, and a gospel choir for "Walls." On Sunday night, Jimmy Fallon made a surprise appearance, performing a cover of the Killers' "Mr. Brightside," with audience joining in for the chorus. He thanked the brothers afterwards, calling it "one of those nights I will never forget."
The North American leg of the tour runs through the end of the year, then picks up again in 2024 with dates in Australia, Europe, and the UK.