Journey Classic Set For Season Premiere Of 'The Goldbergs'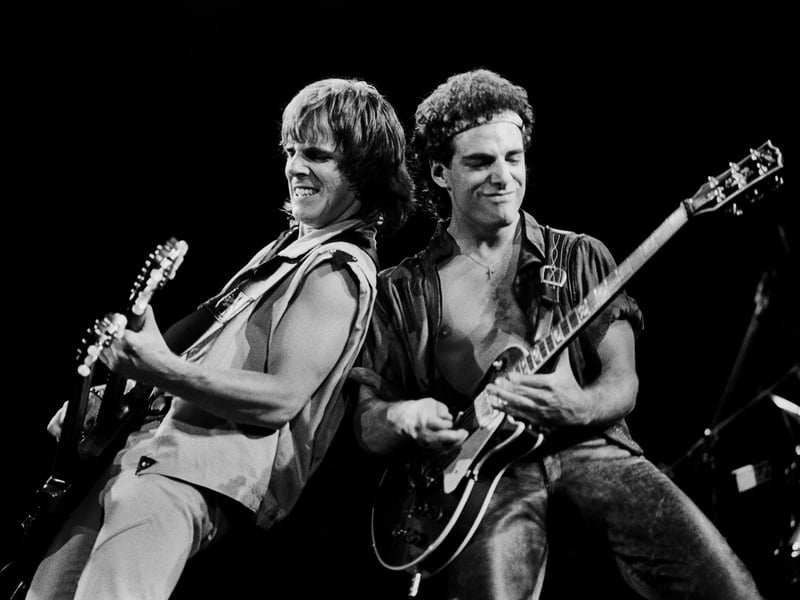 On Wednesday night (September 21st), Journey will celebrate the 50th anniversary of recording its classic 1983 ballad "Faithfully," which will be the featured track on the ABC sitcom, The Goldbergs.
Journey keyboardist and the song's writer Jonathan Cain said in a statement: "It's truly an honor for me and my bandmates to have 'Faithfully' featured in the season premiere of The Goldbergs. We're big fans of the show and hope our fans enjoy hearing one of our biggest hits in the episode. We're looking forward to watching the episode."
"Faithfully" was the second single released from Journey's 1983 Frontiers album. The track narrowly missed the Top 10 on Billboard's Hot 100 chart, peaking at Number 12. Jonathan Cain has gone on record as saying he dreamt the melody to the song before he wrote it.
Although current lead vocalist Arnel Pineda is a dead ringer vocally for former frontman Steve Perry, many Journey fans long for a reunion between Perry and core members Neal Schon and Jonathan Cain. Cain was asked if the band ever thought to asking Perry to rejoin the band, rather than finding the perfect sound-alike vocalist: "No, because he really sealed the deal back in '98 and said, 'Don't expect anything from me, y'know, we're done. You and I are done.' So, I know that he keeps his word and I would not make that call because I know that he's quite happy with the life he has. And it's pretty rigorous out here. What we do is very rigorous, and he doesn't need it. Why does he need it, you know? His legacy is already there."
The Goldbergs, featuring "Faithfully" airs on Wednesday, September 21st at 8:30 PM on ABC.