Journey News Roundup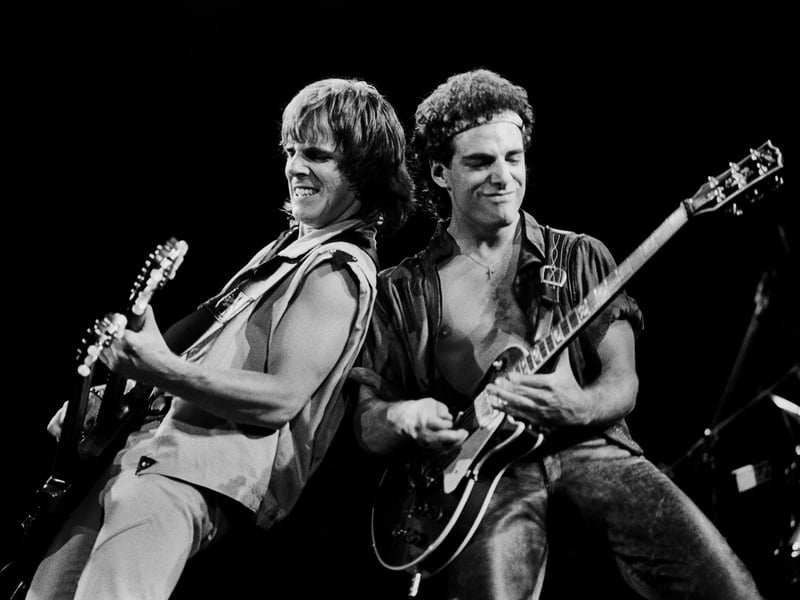 Out today (December 9th) is Journey's Live In Concert At Lollapalooza. The new live collection follows their Freedom studio set released last summer and features the band's July 31st, 2021 performance at Chicago's Lollapalooza.
The album's lineup features classic members Neal Schon and Jonathan Cain along with longtime frontman Arnel Pineda. The band included the dual drumming by Deen Castronovo and Narada Michael Walden, Marco Mendoza on bass and Jason Derlatka on keyboards.
We recently caught up with keyboardist Jonathan Cain, and he walked us through how one of his and Steve Perry's greatest team-ups — and the opening track to the new Lollapalooza live set — "Separate Ways (Worlds Apart)" — came into being: "We took Escape on the road and we knew we needed more teeth. We knew we needed something like 'Separate Ways,' y'know? Like, what would make our set undeniably great? And we tried to fill in what we were missing musically. I think we all sensed it. And I remember writing 'Separate Ways' with Steve (Perry) on the road. We wrote that in a hotel room — (bassist) Ross (Valory) was going through a divorce and boom — out comes 'Separate Ways,' and we're playin' it at the end of the Escape tour. Y'know, 'cause we needed it in the set. Now, we start fine tuning ourselves, y'know? And that's how in tune we were with our music. It was all of us, man."
The tracklisting to Journey's Live In Concert At Lollapalooza is:
"Separate Ways (Worlds Apart)"
"Only The Young"
Guitar Interlude
"Stone In Love"
"Be Good To Yourself"
"Just The Same Way"
"Lights"
"Still They Ride"
"Escape"
"La Do Da"
Piano Interlude
"Who's Crying Now"
Guitar Interlude
"Wheel In The Sky"
"Ask The Lonely"
"Open Arms"
"Lovin' Touchin' Squeezin'"
"Faithfully"
"Any Way You Want It"
"Don't Stop Believin'"
IN OTHER JOURNEY NEWS
As perhaps a solution to Journey's inner-band squabbles, Billboard reported Neal Schon and Jonathan Cain have hired Def Leppard's manager, Mike Kobayashi, to look after the band's affairs.
Cain is defending himself against a lawsuit filed against him by Schon, who claims there is a corporate American Express account set up by Cain in which, "millions of Journey funds have flowed through," that Schon is unable to access.
Jonathan Cain alleges Neal Schon is fully aware of the AmEx account — but is simply suing him for access to the band's corporate credit card because he's strapped financially.