Journey's 'Frontiers' Turns 50 Today!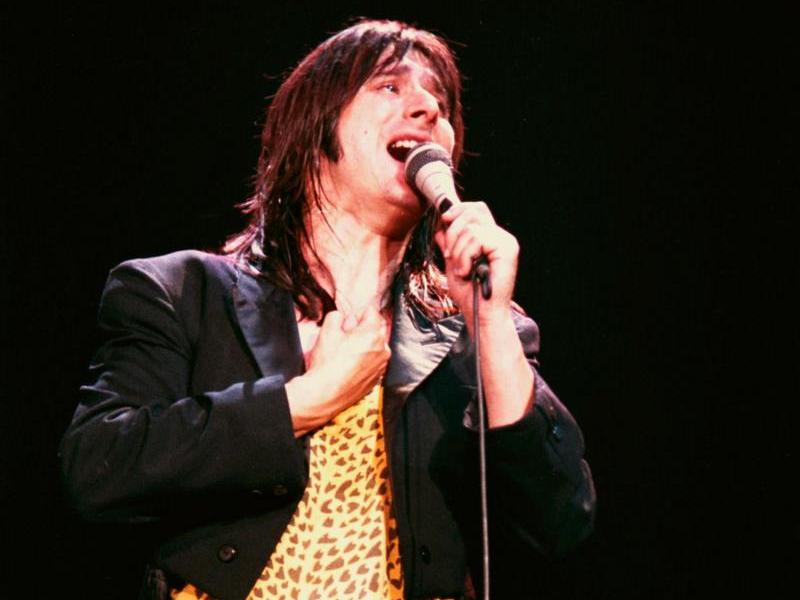 It was 40 tears ago today (February 1st, 1983) that Frontiers, Journey's eighth album was released. Frontiers, which served as the followup to the band's 1981 mega-platinum Escape collection, peaked at Number Two on the Billboard 200 album chart and spent 23 weeks in the Top 10, with nine of them stalled at the Number Two slot behind Michael Jackson's Thriller.
All told the set, which eventually went platinum six times over, featured four Top 40 hits — "Separate Ways (Worlds Apart)" (#8),"Faithfully" (#12), along with "After the Fall" and "Send Her My Love," which both topped out at Number 23.
We recently caught up with keyboardist Jonathan Cain, and he walked us through how one of his and Steve Perry's greatest team-ups — the lead single and opening track to 1983's Frontiers album — "Separate Ways (Worlds Apart)" — came into being: "We took Escape on the road and we knew we needed more teeth. We knew we needed something like 'Separate Ways,' y'know? Like, what would make our set undeniably great? And we tried to fill in what we were missing musically. I think we all sensed it. And I remember writing 'Separate Ways' with Steve (Perry) on the road. We wrote that in a hotel room — (bassist) Ross (Valory) was going through a divorce and boom — out comes 'Separate Ways,' and we're playin' it at the end of the Escape tour. Y'know, 'cause we needed it in the set. Now, we start fine tuning ourselves, y'know? And that's how in tune we were with our music. It was all of us, man."
We asked Steve Perry if over the years when he's heard one of his Journey classics on the radio, he keeps it on or switches it off: "(Laughs) On a good day, I'd listen — on a bad day, I'd turn it off. Sometimes it was too reminiscent and I wasn't ready for it. But sometimes I would listen to it with fresh ears and I would go, 'Wow. That's pretty cool. That's actually (laughs) pretty cool."
In 2022, the new compilation, Stranger Things: Soundtrack from the Netflix Series, Season 4, featured a newly created buzzworthy Bryce Miller/Alloy Tracks remix of "Separate Ways (Worlds Apart)."
Journey, led by Neal Schon, is currently on the band's 50th anniversary tour with special guests Toto. They next perform on February 4th in Allentown, Pennsylvania at PPL Center.