Journey's Jonathan Cain Fires Back At Neal Schon's Lawsuit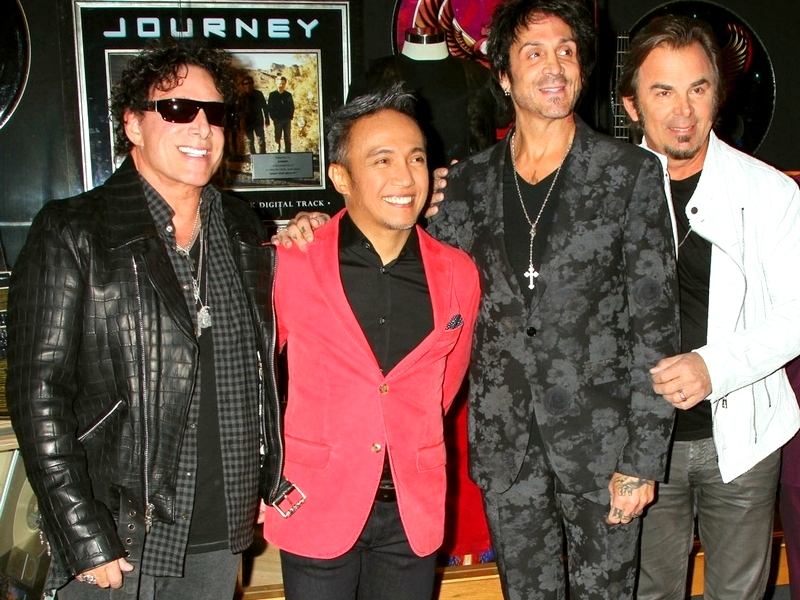 Journey's Jonathan Cain issued a statement regarding the lawsuit filed against him by his longtime bandmate and collaborator Neal Schon. Schon's suit is based around a corporate American Express account set up by Cain in which, "millions of Journey funds have flowed through," that Schon is unable to access nor ascertain how much money he is owed.
Schon's suit was filed in Contra Costa in the Bay Area of California and deals specifically with Nomota — the jointly owned company Schon and Cain created to deal solely with Journey-related business matters. Schon's suit alleges he's been unable to access the financial statements of his co-owned company. A preliminary hearing is scheduled for March 3rd.
Variety published a statement by Jonathan Cain, which reads in part:
This is a matter that should have been resolved privately but I am forced to publicly respond now to Neal's malicious lies and personal attacks on my family and (me) in an effort to garner public support for his ill-conceived lawsuit — a lawsuit that has absolutely no merit.
Neal has always had access to the credit card statements; what he lacks — and what he is really seeking — is the ability to increase his spending limits. Since Neal decided to publicize what is going on, I can tell you we will present the evidence to the court that shows that Neal has been under tremendous financial pressure as a result of his excessive spending and extravagant lifestyle, which led to him running up enormous personal charges on the band's credit card account. When efforts were made to limit his use of the card to legitimate band expenses, Neal unfortunately decided to attack me rather than trying to get his reckless spending under control.
I am saddened by the situation — for Neal and for our fans — but since Neal filed a lawsuit, I suspect he will not be able to ignore the court like he has ignored the countless financial advisors and accountants he has fired over the past several years who have tried in vain to help him.