Justin Long, Kate Bosworth, Ariana Madix + More!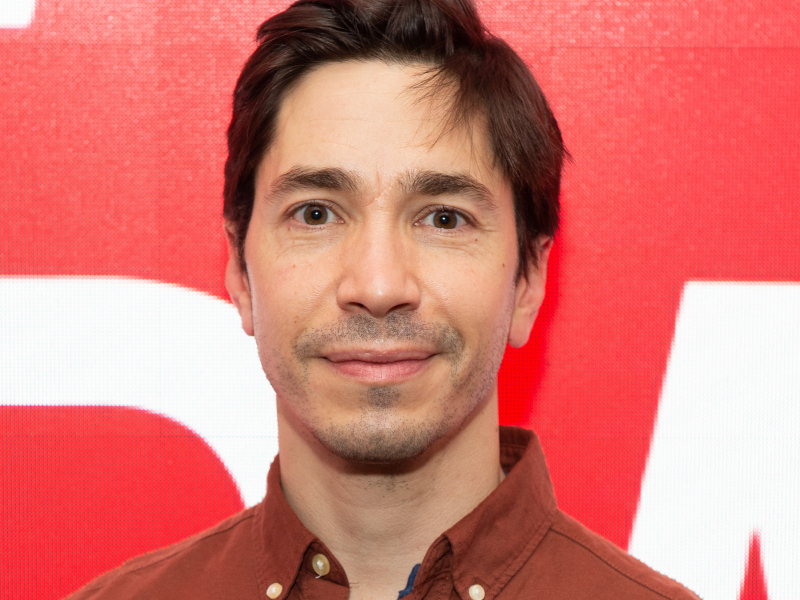 JUSTIN LONG REVEALS THAT HE AND KATE BOSWORTH ARE MARRIED: Last month, Justin Long and Kate Bosworth confirmed reports that they were engaged. However, on a recent episode of the Accepted actor's Life is Short podcast, Long referred to Bosworth as his "now-wife." Speaking with Kyra Sedgwick about filming Barbarian, Long said, "I was there while I was like really falling in love with my now-wife. She came to visit, and I had never been comfortable with … set visits. I like to separate the relationship … But, yeah, I loved having her there and we just had the most magical time."
ARIANA MADIX RECALLS THE MOMENT SHE LEARNED THAT TOM SANDOVAL WAS CHEATING WITH RAQUEL LEVISS: According to Page Six, Bravo released new footage from the season 10 finale of Vanderpump Rules, during which Ariana Madix recounts how she found out that her boyfriend of nine years, Tom Sandoval, was cheating on her with her friend and costar, Raquel Leviss. "I called Raquel, and I, like, started making her f–king tell me about the affair. Like, 'What the f–k? When did this start?' She said, 'Right after the girls' trip.' I'm like, 'You mean right after Charlotte died?'" Madix said, referring to her beloved dog who had just passed. At first, Leviss said they just kissed that night, but Sandoval later told Madix that they "'actually f–ked in her car that night.'"
GABRIELLE UNION SAYS SHE AND DWYANE WADE SPLIT EVERYTHING 50/50: In a recent interview with Bloomberg Originals, Gabrielle Union revealed that she and her husband, Dwyane Wade, split everything evenly in their household. "It's weird to say I'm head of household because in this household, we split everything 50/50," she said. "But in the other households that each of us has to support, it puts this — there's always like this gorilla on your back, that's like, 'You better work! You better work! You want to sleep in? (Then) somebody might not eat.' And it's hard." Some took to social media to express their surprise upon hearing this news. "Gabrielle union said she goes 50/50 with her husband ??????? 50/50 with a retired NBA star ????? OH BABY HELL NAAAAAAAH," one Twitter user wrote.
KHLOE KARDASHIAN POKES FUN AT PEOPLE WHO CAN'T TELL HER AND KOURTNEY APART: Khloe Kardashian took to her Instagram stories on Monday (May 15th) to explain the differences between herself and Kourtney Kardashian—for those who have trouble telling them apart. "Hey so for those who can't tell me and @kourtneykardash apart this is for you," she wrote. "I totally understand how we look like identical twins so this might be challenging for some but hopefully this presentation will help. Especially to the people that were screaming 'Kourtney Kourtney' as I walked by… this one's for you." The Kardashians star highlighted their significant height difference as well as the fact that "99 percent of the time Kourtney is a brunette, where as I am 99 percent of the time a blonde."
NICK CANNON SAYS HE MIXED UP MOTHER'S DAY CARDS FOR HIS KIDS' MOMS: On a recent episode of his Daily Cannon talk show, Nick Cannon explained that he thought writing "handwritten messages from the heart" for Mother's Day this year would be a special way to celebrate the mothers of his 12 kids. That is, until he mixed up the cards. "When one baby mama reads the card about how I feel about the other baby mama," he told his co-hosts. "See, if I would have just got some generic s—t that everybody else got, that wouldn't have happened!"