Kathy Griffin Shares 'Complex PTSD' Diagnosis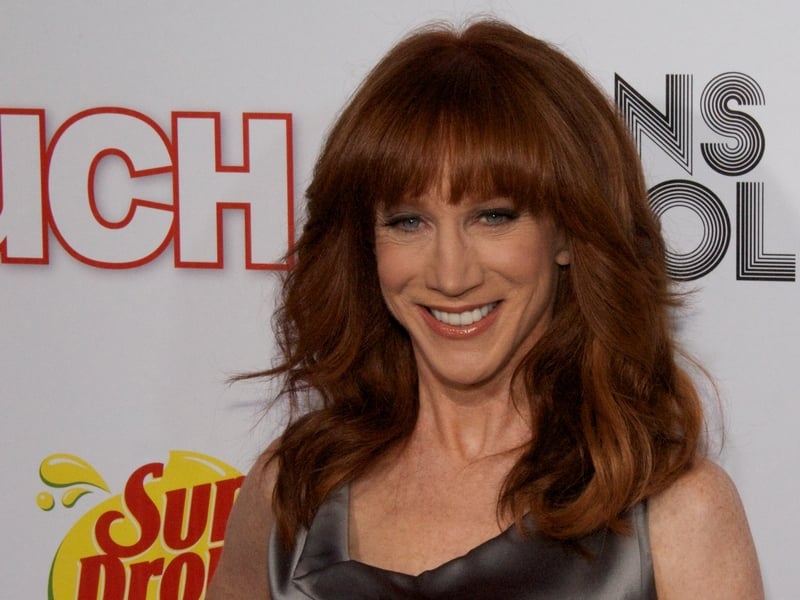 Kathy Griffin opened up about being diagnosed with "complex PTSD" in a recent TikTok video. The Suddenly Susan actress shared that her symptoms started around the time that she was photographed holding a bloodied replica of Donald Trump's head in 2017.
"Let's talk about PTSD. Never talked about it publicly," she said in the video. "You can laugh or whatever, but I've been diagnosed with complex PTSD, and it's called an extreme case."
"If any of you know my story, you'll understand that this really started for me about 5 ½ years ago. Wink," she added. Following the release of the photo, Griffin was axed from co-hosting CNN's New Year's Eve special and lost many of her stand-up and television gigs. She was also investigated by the Secret Service and placed on a "No-Fly" list. Her stage one lung cancer diagnosis in 2021 "didn't help," she said.
When someone in the comments section suggested EMDR therapy as a treatment option, the My Life on the D-List star replied, "Yes, I am going to try EMDR … My good pal Sia has been helping me out. She recommended a really good doctor."