Keith Moon Biopic On Track To Begin Filming This Summer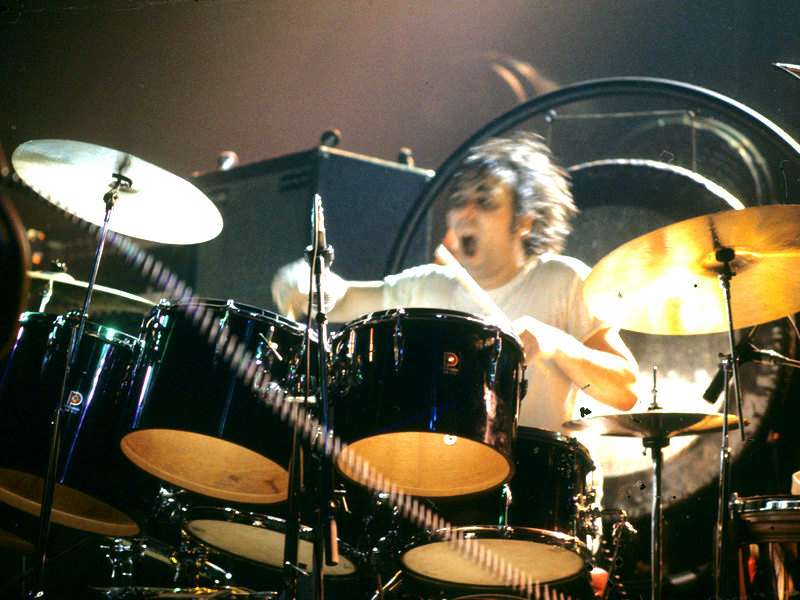 After years of delays, the long-awaited Keith Moon biopic is finally set to begin filming in June, according to Variety. Moon's surviving Who bandmates and manager Roger Daltrey and Pete Townshend will serve as executive producers, with the film being directed by Paul Whittington — best known for his work on The Crown and White House Farm.
The Real Me was written by British screenwriter Jeff Pope, who was nominated for an Oscar for his script for the 2013 film, Philomena. The Who's longtime manager Bill Curbishley is among the film's producers with the L.A.-based White Horse Pictures serving as the movie's production house. No release date has been announced.
Roger Daltrey has been spearheading the Moon biopic for decades. He explained to us that it's a daunting task taking such a larger-than-life figure such as the Who drummer and squeezing it onto the screen: "It's a very difficult project because I don't want anything in it that people expect. Well, there's a few things, but I want to tell people about the real Moon, not just the bits and pieces they know. And it's very, very difficult to get it into a, an hour-and-45-minute narrative. It's not easy."
Keith Moon's longtime assistant and confidant Dougal Butler told us that when off the road Moon would spiral out of control: "The problem that Keith couldn't handle, is fame. He was his own worst enemy because he wanted to work all the time. He didn't live a normal family life outside of rock n' roll, even in his marriages, because he wanted to keep on rocking and rolling every day of his life. He thought it was a continuous thing every day — which he tried to do. But in the end, that's what killed him."