Keke Palmer, Salma Hayek, Jennifer Lopez + More!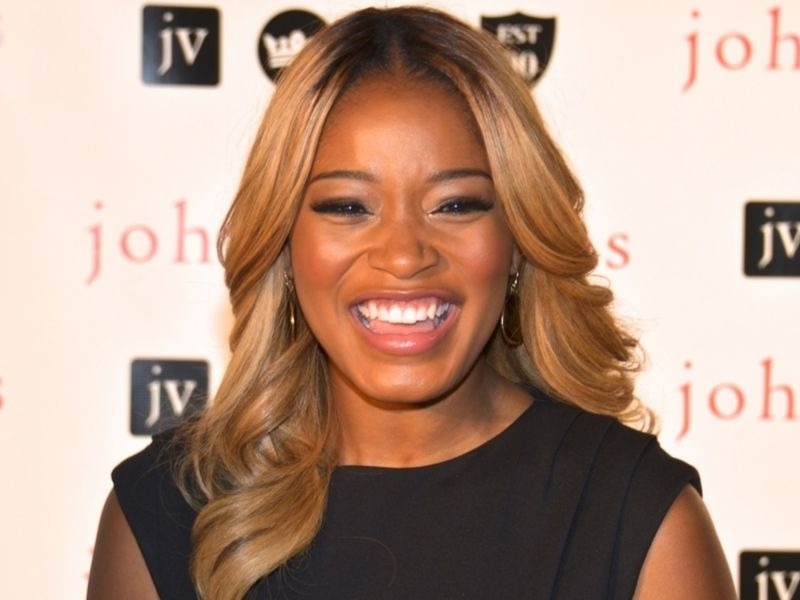 KEKE PALMER OPENS UP TO RAVEN-SYMONE ABOUT HER SEXUALITY: Keke Palmer discussed coming out as a member of the LGBTQ+ community on Monday's (July 24th) episode of The Best Podcast Ever. The Nope actress told hosts Raven-Symone and Miranda Pearman-Maday that she delayed the process because she knew that she still liked men. "There is like an unsaid thing that can make you feel — and because I liked guys too, I was kinda like, 'Well, we don't have to talk about it.' Because I like guys too, it was like that's another extra thing that no one really has to know about. I don't really have to live out," she said. "I ultimately just feel like, the acceptance of that part of myself, in general, was a part of my process of being able to have love in my life."
SALMA HAYEK SHARES THROWBACK PHOTO TO CELEBRATE JENNIFER LOPEZ'S 54TH BIRTHDAY: Salma Hayek celebrated Jennifer Lopez's 54th birthday on Instagram Tuesday (July 25th) by sharing a throwback photo of herself with the Wedding Planner actress. Ben Affleck, Susan Sarandon, Gael Garcia Bernal, and others are also featured in the photo. "Happy birthday @jlo! … Last night, out of the blue, I found this picture. I guess it meant I had to share it on your special day. It made me think back to a time when they said we wouldn't make it. Then they said we wouldn't last," Hayek wrote, adding laughing and crying emojis. "Keep shining chica and keep enjoying every second of it!"
NENE LEAKES ADDRESSES HER SON BRYSON RASHARD'S RECENT ARREST: The Real Housewives of Atlanta star NeNe Leakes appeared on Tuesday's (July 25th) episode of the Reality with The King podcast and spoke about her son Bryson Rashard Bryant's recent arrest for drug possession. "He needs rehabilitation. He needs a lot of counseling. Like many families out there, I have family members that are struggling with drugs and certain addictions. He has an addiction. He's been struggling with it for years. He's been in rehab for a couple of times and he still has come back out and relapsed," Leakes said. She also shared that she learned through counseling that he has to choose sobriety for himself. "As a mom just to watch it, my hands are tied. There's not much that I can do. For people who have had children or family members that have been on drugs, they know that they have to be ready. They have to simply be ready." She added, "Until Bryson is ready to make a change, there's nothing I can do."
JEREMY RENNER COMMENTS ON THE 'PROGRESS' HE'S MADE SINCE SNOWPLOW ACCIDENT VIA VODKA AD: Jeremy Renner posted to social media on Sunday (July 23rd) to promote his partnership with Sweet Grass Vodka. "I'm so grateful for the progress I've made since the start of this year which allowed me to move forward with my interest in Sweet Grass Vodka," the Hawkeye actor wrote. "Their mission is rooted in community and shared experience, which is why the second I tried it, I knew I wanted to become a part of it." Renner has been recovering from "30 plus broken bones" he suffered in a snowplow accident on New Year's Day.