Legendary Warner Bros. Records Head Mo Ostin Dead At 95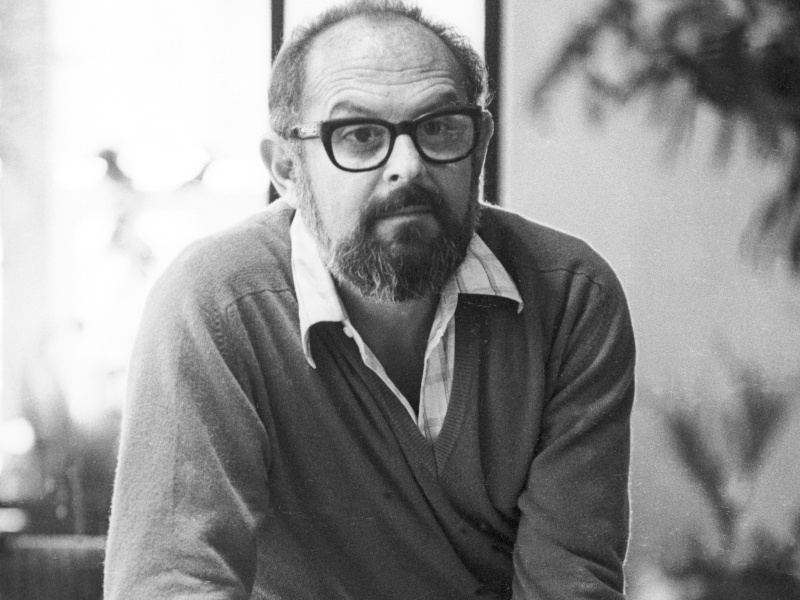 The legendary former head of Warner Bros. Records, the globally revered Mo Ostin, died in his sleep of natural causes on July 31st at age 95, according to Variety. Ostin, who was predeceased by his wife and two sons, is survived by his son Michael.
Ostin, who always put the artists and the music first, is directly responsible for helping facilitate so much of the most enduring music of the 20th century. He played a key role in the careers of so many artists that were part of the WEA — Warner, Elektra/Asylum, Atlantic — family, including Frank Sinatra, Neil Young, Joni Mitchell, the Grateful Dead, the Eagles, James Taylor, the Everly Brothers, Chicago, Paul Simon, George Harrison, America, Fleetwood Mac, Alice Cooper, Tom Waits, the Beach Boys, the Kinks, Elvis Costello, Jimi Hendrix, Prince, Talking Heads, Tom Petty & The Heartbreakers, Bonnie Raitt, Van Halen, the Doobie Brothers, Jackson Browne, Linda Ronstadt, the Traveling Wilburys, Van Morrison, the Ramones, Ice-T, John Fogerty, Ricky Lee Jones, Little Feat, Gordon Lightfoot, Madonna, Metallica — and so many more.
Warner Records' co-chairman/CEO Aaron Bay-Schuck and co-chairman/COO Tom Corson issued a statement, which reads:
Mo was one of the greatest record men of all time, and a prime architect of the modern music business. For Mo, it was always first and foremost about helping artists realize their vision. One of the pivotal figures in the evolution of Warner Music Group, in the 1960s Mo ushered Warner/Reprise Records into a golden era of revolutionary, culture-shifting artistry.
Over his next three decades at the label, he remained a tireless champion of creative freedom, both for the talent he nurtured and the people who worked for him. Mo lived an extraordinary life doing what he loved, and he will be deeply missed throughout the industry he helped create, and by the countless artists and colleagues whom he inspired to be their best selves.
On behalf of everyone at Warner, we want to thank Mo for everything he did, and for his inspiring belief in our bright future. Our condolences go out to his family at this difficult time.
In 2003 Paul Simon joined Neil Young in inducting Mo Ostin into the Rock And Roll Hall Of Fame as a Non-Performer.
Prior to inducting his dear friend and former-label boss, Simon said he absolutely rated Ostin at the top of his profession on every level: "He's an old friend, and he's the guy who signed me to Warner Bros., and he's been my friend — y'know, a good friend — ever since. I guess, y'know, you'd have to rate, y'know, rank him with (Atlantic Records founder) Ahmet Ertegun and Clive Davis as, y'know, the greatest music guys of their era."
The following year, the late-great Prince spoke about the freedom at Mo Ostin's Warner Bros. records that allowed him to flourish: Prince thanks Warner Bros. Records for giving him the freedom to create his art: "When I first started out in this music industry, I was most concerned with freedom. Freedom to produce, freedom to play all the instruments on my records, freedom to say anything I wanted to. And after much negotiation, Warner Bros. Records granted me that freedom, and I thank them for that." (:17 OC: . . . them for that)