Long-Unreleased Allman Brothers Band Show Coming This Month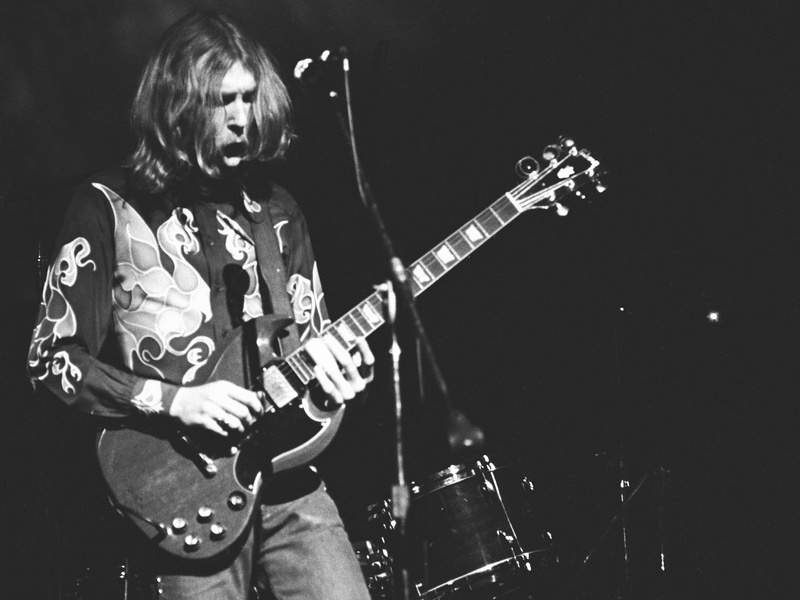 Set for release on October 28th is the Allman Brothers Band's latest vault release — Syria Mosque: Pittsburgh, PA January 17, 1971. The new collection was recorded just eight weeks before the band's groundbreaking signature concert set, At Fillmore East.
The concert featured the band's classic original lineup — guitarist Duane Allman, keyboardist Gregg Allman, guitarist Dickey Betts, bassist Berry Oakley, and drummers Butch Trucks and Jaimoe.
The show marked the band's first-ever stop in Pittsburgh, with the announcement shedding light on the unusual concert hall: "The venue was the venerable Syria Mosque, a 3,700 seat theatre constructed in 1916 which served as the home for the Pittsburgh Symphony Orchestra. Syria Mosque saw myriad rock acts like the Who, Pink Floyd, the Band, Deep Purple and Yes grace its stage, with the Allmans making the first of two 1971 appearances on January 17th."
Galadrielle Allman (pronounced GOLLA-dree-ELL), the daughter of Duane Allman, has published the biography Please Be With Me: A Song For My Father. She also helped compile the recent seven-disc set, Skydog: The Duane Allman Retrospective, and told us that although only two at the time of her father's death — he's still been around to help guide her along the way: "I've been sort of parented by the music. Y'know, the lessons of the music, and the spirit of it, and the passion of it, has been a hugely instructive thing in my life. So, in that way, it is him for me. I was talking about Warren Haynes about it last night, that, y'know, the leaps between '69 and '70 there's a leap between (laughs) '70 and '71 there's a huge leap. It's like what would '72 have brought him? Y'know, he was really deeply engaged in constantly learning."
Not long before his own 2017 death, we asked Gregg Allman what, if anything, longtime fans should know about his late brother and bandmate, legendary guitarist Duane Allman: "That he's still around here watching us, and he's probably still loving it, I'm sure."
The tracklisting to the Allman Brothers Band's Syria Mosque: Pittsburgh, PA – January 17, 1971 is:
"Statesboro Blues"
"Trouble No More"
"Don't Keep Me Wonderin'"
"In Memory Of Elizabeth Reed"
"Midnight Rider"
"You Don't Love Me"
"Whipping Post"