Madonna To Donate Proceeds From Nashville Tour Date To Trans Rights Organizations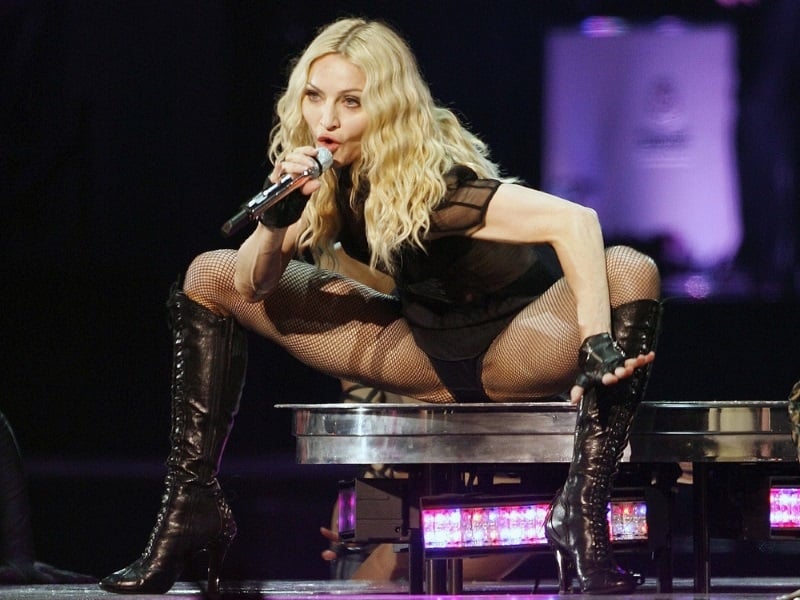 Madonna plans to donate a portion of the proceeds from her newly added Tennessee tour date to trans rights organizations.
The Material Girl announced Monday (March 27th) that she will add a stop on The Celebration Tour in Nashville on December 22nd.
In regard to the over 100 anti-LGBTQ+ bills currently before state legislatures, Madonna wrote on Instagram, "The oppression of the LGBTQ+ is not only unacceptable and inhumane; it's creating an unsafe environment; it makes America a dangerous place for our most vulnerable citizens, especially trans women of color. Also, these so-called laws to protect our children are unfounded and pathetic. Anyone with half a brain knows not to f*** with a drag queen. Bob and I will see you from the stage in Nashville where we will celebrate the beauty that is the queer community."
In addition to Nashville, the "Like A Virgin" singer has added seven new dates to The Celebration Tour, adding shows in Washington D.C., Philadelphia, Palm Springs, and Sacramento, along with a second show in Phoenix and a third show in San Francisco and Las Vegas. All new dates will take place between December 2023 and January 2024.