Meg Ryan, David Duchovny, 'Suits' + More!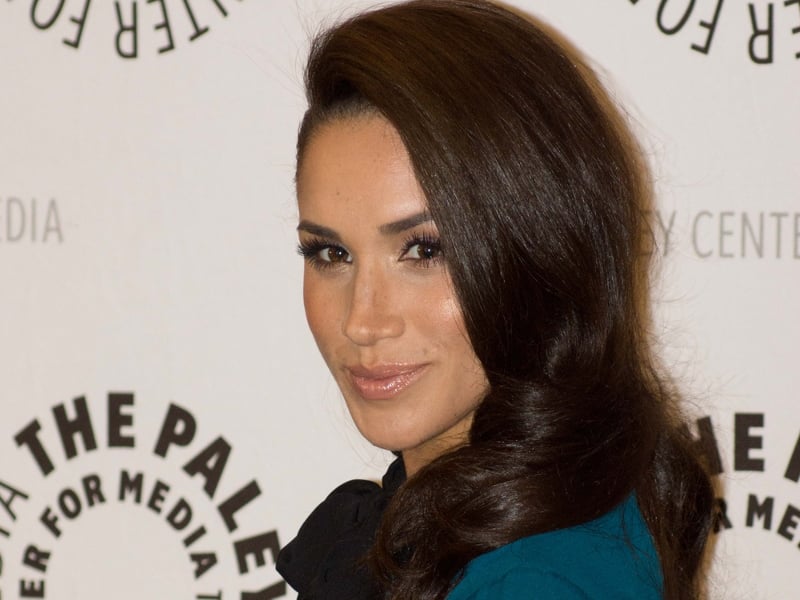 CHECK OUT THE TRAILER FOR 'WHAT HAPPENS LATER:' Meg Ryan has returned to the romantic comedy for the first time in 14 years. According to E! News, Bleecker Street dropped the trailer for What Happens Later on Wednesday (August 30th), starring the Sleepless in Seattle actress and X-Files star David Duchovny. The pair play former lovers who reunite unexpectedly after more than 20 years, before getting stuck at the airport together. Ryan co-wrote and directed the film, which is set to reach theaters on October 13th.
'SUITS' CREATOR SAYS ROYAL FAMILY DIDN'T WANT MEGHAN MARKLE TO SAY THE WORD 'POPPYCOCK:' Aaron Korsh, the creator of Suits, told The Hollywood Reporter in a recent interview that they made changes to the script because the Royal Family didn't want Meghan Markle to say the word "poppycock" on the show. "They didn't want to put the word 'poppycock' in her mouth. I presume because they didn't want people cutting things together of her saying 'cock,'" Korsh told the publication. "So, we had to change it to 'bulls**t' instead of 'poppycock,' and I did not like it because I'd told my in-laws that poppycock was going to be in the show. There was maybe one or two more things, but I can't remember."
JOHN CORBETT COMMENTS ON NIA VARDALOS DIRECTING 'MY BIG FAT GREEK WEDDING 3:' John Corbett spoke with Entertainment Tonight in an interview published Tuesday (August 29th) about how impressed he was with Nia Vardalos while she directed the third installment of My Big Fat Greek Wedding. "She's telling the cameraman what to do, and the guy with the sound, and us actors, and she's acting also, so it's a 10-ring circus — not a three-ring circus. I haven't seen her get close to cracking," he said. "… I don't know how she does that. I don't know how she doesn't go berserk, but she's really good at it." The new film is set to hit theaters on September 8th.
WATCH THE TRAILER FOR 'FERRARI:' Variety reports that NEON released the trailer for the biopic Ferrari on Wednesday (August 30th), starring Adam Driver as former Formula 1 racer Enzo Ferrari. Watch cars zoom through the Italian countryside, as Ferrari juggles his relationships with his wife, played by Penelope Cruz, and his mistress, played by Shailene Woodley. The film also centers on the infamous Mille Miglia race of 1957.