Megan Thee Stallion Shares Personal Pics With Boyfriend Pardison Fontaine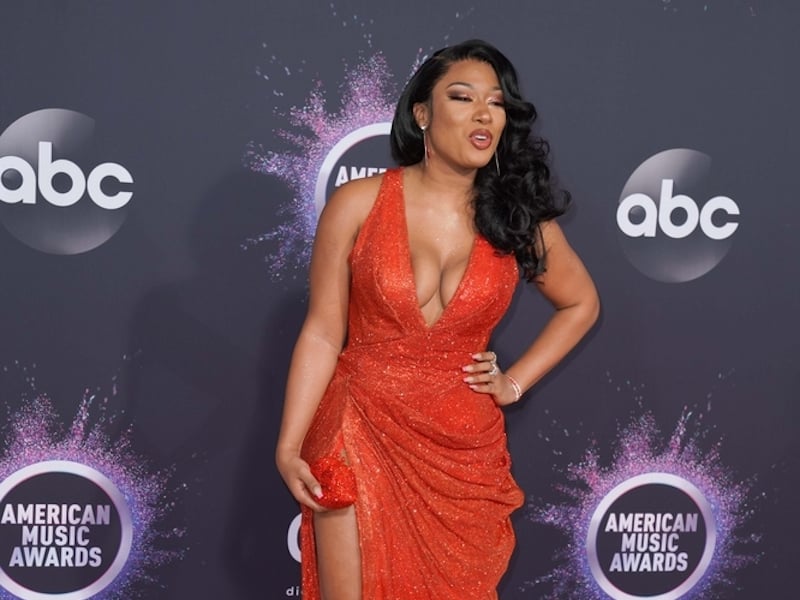 Megan Thee Stallion and boyfriend Pardison Fontaine posted some rare personal photos online.
One is provocative with him playing a video game, focused on the screen, while Megan lies in front of him with her legs wrapped around his waist.
The other is a mirror selfie of the couple with her hand on his jaw and his arms around her waist.
She doesn't post about him often, but for their first Valentine's day together, he swept her away on a private jet filled with roses to take her to lunch at an extravagant restaurant.
The pair met while working on Megan's song "Savage" and soon after, they confirmed their romance during an Instagram Live session.
Meanwhile, Megan also denied that her and Pardi are engaged. The rapper, who was spotted wearing a huge rock while celebrating their anniversary, tweeted, "Lol as nice as last night was, we are not engaged."
TL;DR:
Megan Thee Stallion and boyfriend, Pardison Fontaine posted some rare personal photos online.

One is provocative with him playing a video game, focused on the screen, while Megan lies in front of him with her legs wrapped around his waist.

The pair met while working on Megan's song "Savage."