Metallica Jams With 'Stranger Things' Star Backstage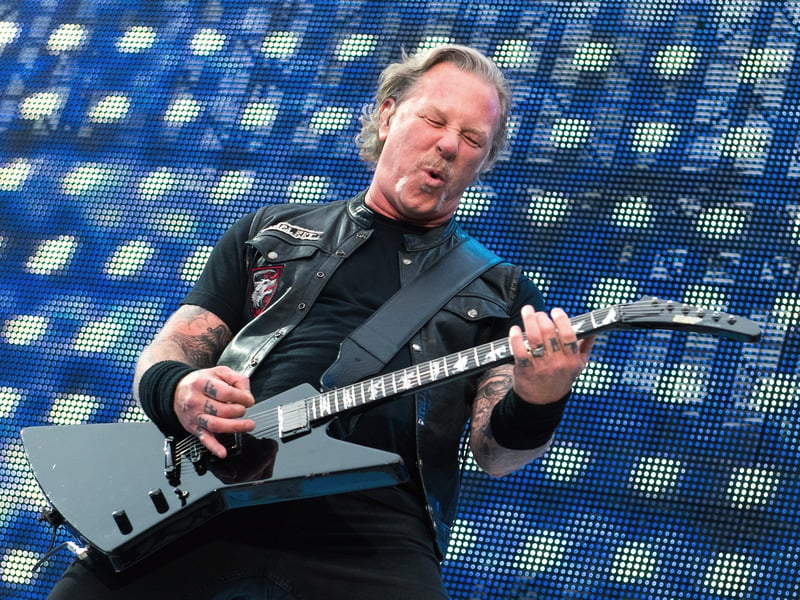 Proof that Metallica remains ageless, the band met up with and jammed with Stranger Things actor Joseph Quinn last week. As Blabbermouth reported, "Quinn, the actor known for his role as "Eddie Munson" performed Metallica's 1986 song 'Master Of Puppets' in one of the most memorable moments in the show's season four finale."
Prior to the band's July 28th Lollapalooza appearance at Chicago's Grant Park, the band thanked Quinn for helping breath new life into the '80s classic. The band jammed with him and gifted him a custom and signed B.C. Rich guitar, very similar to the one he used during his TV appearance.
Afterward the meet up, Quinn told the Netflix-owned fan site Tudum: "It was amazing! Opportunities to play 'Master Of Puppets' with the most iconic metal band of all time don't come around very often. A story for the grandkids."
Many fans consider Master Of Puppets Metallica's masterpiece, which the band itself acknowledged when it played the record in its entirety on a summer 2006 tour of Europe.
Frontman James Hetfield told us that playing the album live came down to the fans: "It was more of a fan's asking for that than us wanting to do it. Y'know, that was a pretty important album in our career, so pretty historic for a lot of people and that made sense."
Metallica next performs on August 11th at Buffalo's Highmark Stadium. After that, the band's only other date on the books is on August 14th at Pittsburgh's PNC Park.