Motley Crue Fan Injured After Falling From Upper Balcony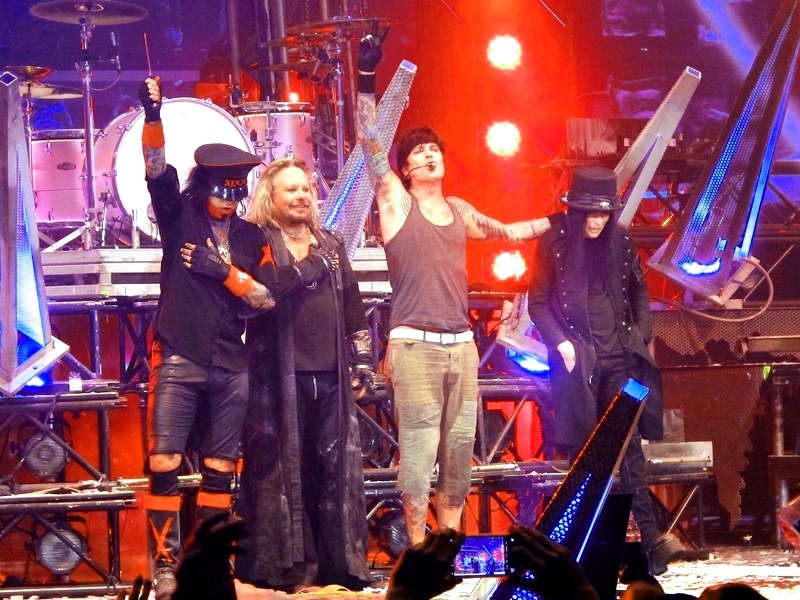 A Motley Crue fan fan fell from the upper balcony at Lucas Oil Stadium in Indianapolis during the band's concert there on Tuesday (August 16th) night. According to reports, Motley Crue was about 45 minutes into their set and in the middle of performing "Looks That Kill" when the incident happened. Local police said officers assisted the injured person was "awake and breathing" at the time, but there's no update on his condition.
TMZ released a video that shows a group of people standing around the unidentified man, who, according to witnesses, was surrounded by a puddle of blood.
Motley Crue seemed unaware of the incident and continued performing until the end of their set. So far, the band has not issued a statement.