Natalie Portman, Kelis, Bill Murray + More!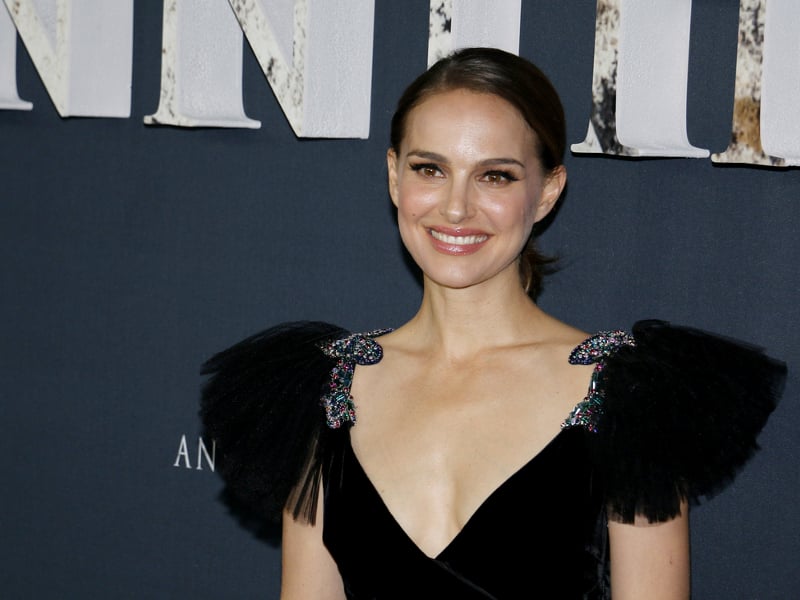 NATALIE PORTMAN IS PHOTOGRAPHED LOOKING UPSET AT PARK WITH BENJAMIN MILLEPIED: In photos obtained exclusively by Page Six, Natalie Portman and her husband, Benjamin Millepied, appear to be having an intense discussion during an outing with their children. The pair were spotted sitting together on a park bench on Saturday (June 10th). The Closer actress can be seen putting her head down on the park bench and at one point looks to be wiping a tear from her eye underneath her sunglasses. This comes after it was reported that Millepied cheated on the Thor actress. "They have not split and are trying to work things out," a source told the outlet.
KELIS COMMENTS ON BILL MURRAY ROMANCE RUMORS: After dating rumors spread like wildfire surrounding Kelis and Bill Murray, one fan asked the "Milkshake" singer if she could address the situation. "Ma'am would you care to address these Bill Murray allegations?!? Cuz damn! What he doing with all that?!?" the fan commented on Kelis' vacation photos in Greece. The "Bossy" singer neither confirmed nor denied the reports. "lol no babe, I wouldn't bother at all," she wrote.
AMY SCHUMER TELLS CELEBRITIES TO 'BE REAL' ABOUT USING OZEMPIC: Amy Schumer got candid about using the medication Ozempic for weight loss and told other celebrities to stop "lying" about using it on a recent episode of Watch What Happens Live. "Like a year ago, I tried it," she told host Andy Cohen. "I was one of those people that felt so sick and couldn't play with my son. I was so skinny and he's throwing a ball at me and I couldn't." The Trainwreck star added, "Everyone has been lying saying, 'Oh smaller portions.' Like shut the f— up. You are on Ozempic or one of those things or you got work done. Just stop … Be real with the people. When I got lipo, I said I got lipo."
JENNIFER COOLIDGE SAYS SHE USED TO LIVE WITH 'AMERICAN PIE' COSTAR EDDIE KAYE THOMAS: Jennifer Coolidge revealed to British GQ in an interview published Friday (June 9th) that she lived with her American Pie love interest Eddie Kaye Thomas in the early aughts. "I wasn't the love of his life," she said, laughing. "He had girlfriends. My bedroom was across the hallway from his." The Legally Blonde actress said the pair lived together for a year or two at the time.