Neal Schon Gets Real With Fans After Steve Perry Files Suit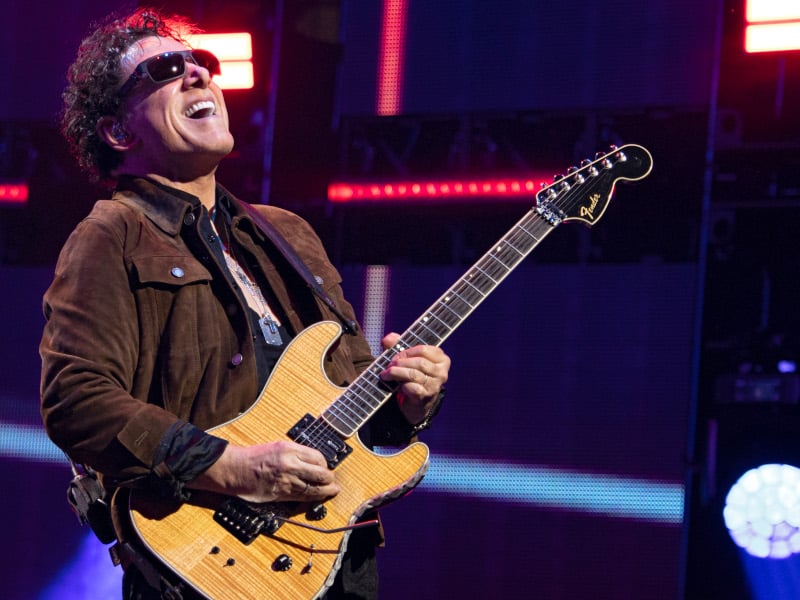 Journey's sole-remaining founding member and leader Neal Schon has lashed back at former-frontman Steve Perry's lawsuit. Perry is suing Schon and keyboardist Jonathan Cain over a trademark deal he allegedly wasn't aware of.
In 2020, Journey co-founder Ross Valory and longtime drummer Steve Smith were fired for an alleged attempted "coup d'état" of the band's corporate entity, Nightmare Productions, in hopes of securing control of the Journey name.
Back in 1985 — after Valory and Smith were fired from the band for the first time — Schon, Cain, and then-frontman Steve Perry entered into an exclusive partnership with each other, controlling all elements of the Journey brand and trademark, which was updated following Perry's departure. That 1998 written agreement between Schon, Cain, and Perry provided Schon and Cain "the sole, exclusive, irrevocable right to control the Journey (trademark), including the Journey name. They are, therefore, authorized to perform together as Journey, with or without anyone else."
Neal Schon's response to Steve Perry's lawsuit:
What a bunch of total crap.
Here's how it goes friends.
Jon Cain calls a board of directors meeting out of nowhere then before I found out about the meeting Jonathan came to me and said he didn't like what they (Ross, Smith, Perry and (former-manager) Herbie (Herbert)) were planning.
On that meeting Steve (Perry), Ross, Smith and Herbie voted myself and Cain off the board of directors and Steve and all voted Ross in my place and Smith in Jons (sic).
They all knew at this time I'd been investigating our Trade marks for years trying to get to the bottom of all corruption as we found (my wife and I) that nothing had ever been Trade Marked besides our music.
They all went for a take over and it didn't work. Quite simple.
So my Wife Micheale Schon found a legitimate Trade Mark attorney that wasn't in the corrupt musical circles and we were then Successful in attaining it to Protect everything we built. We had been getting ripped off since the beginning until I shut it down.
So the question is Why did Nobody else's (attorneys Steve's – who was actually ours at one time also and individual band attorneys and accountants) and other so called trade mark attorneys help us do this?
It was a giant corrupted ring of people that either Managnent (sic) or accountants hired to work for us cashing in on all our merchandise till now.
At this point I decided to go for All album titles as well as song titles. The more we got educated on how Song Writing and Copy rights have NOTHING to do with Trade Marks.
You haven't heard the last of this friends. We are going to peel back the onion.
Neal Schon – Journey Lead Guitarist – Founder – Manager
Back in 2017, it didn't look like Journey would survive the growing public rift between Neal Schon and Jonathan Cain — with fans bracing themselves for the end of the band at any minute due to their differing political ideologies. Jonathan Cain told us that ultimately, the two partners buried the hatchet and re-devoted themselves to the band's cause: "It was hard. It was hard to watch. But, again, I think time heals all things and, y'know, you move on. And I love this band too much and I think in the end, we all have to just tolerate and get along, y'know? And I'm, I'm prepared to do that."