Neal Schon Releasing Journey Through Time Live Collection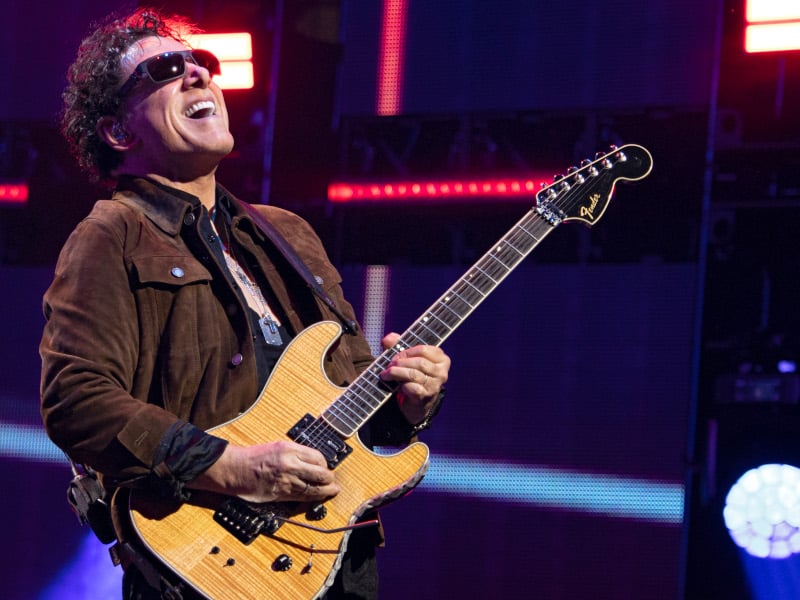 Neal Schon's Journey retrospective band, Journey Through Time, will release its first live CD and DVD on May 19th. The self-titled, career-spanning set was recorded in San Francisco on February 9th, 2018 in benefit of the victims of the 2017 California wildfires.
In addition to Schon, the band consisted of Journey co-founder Gregg Rolie, Journey drummer Deen Castronovo — who handles lead vocals with Rolie, Marco Mendoza — best known for his work with Thin Lizzy and Whitesnake — on bass and vocals, along with multi-instrumentalist Marti Frederiksen and John Van on guitar and keyboards.
When pressed about the kimono outfits and afro hair he sported back in his Santana and early-Journey days, Neal Schon took it all in stride but promised that his old look wasn't going to make a comeback anytime soon: "That was so funny, man. After Behind The Music came out, and they had all that old footage with the big 'fro, y'know? My telephone was ringing off the hook — people calling up and say, 'Dude, what happened to the 'fro, man? You gotta grow that thing back!' I said, 'I don't think so.' I think I'll just get a wig, man (laughs)"