New Hall & Oates 'From Philly To Chile' Doc Now Streaming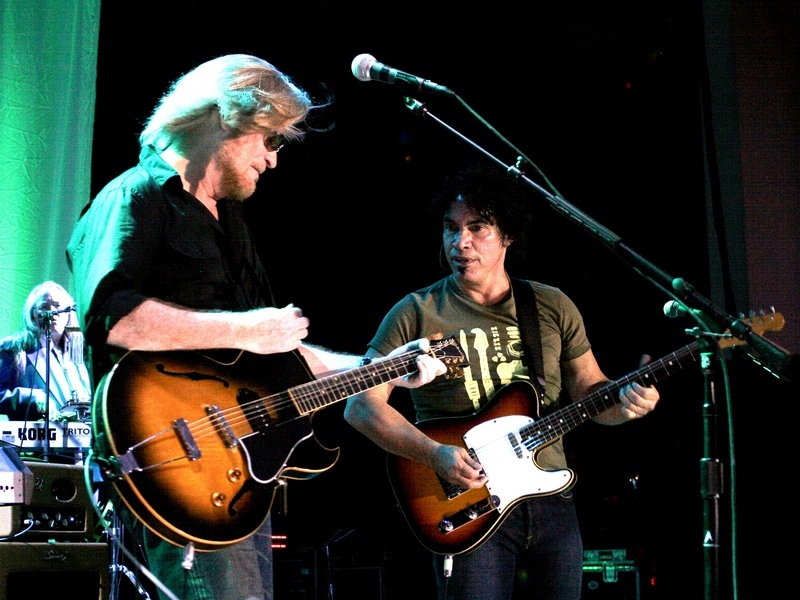 Now streaming online via Paramount+ is the new documentary Daryl Hall & John Oates: From Philly To Chile. The film chronicles the duo's inaugural 2019 tour of South America, which hit Buenos Aires, Argentina; Santiago, Chile; and Sao Paolo, Brazil. From Philly To Chile was directed by Felipe Sanguinetti and produced by the band's longtime manager Jonathan Wolfson.
John Oates told Consequence.net, "It was a blast playing for all the amazing fans in South America who have been waiting so long for us to finally get there. (I can't even) describe how much I appreciate their energy."
Daryl Hall added he found the Sound American jaunt, "Fascinating in every way."
Jonathan Wolfson said From Philly To Chile offers, "A realistic window into a week of life of a band on the road. It displays the in-betweens of what life is really like on the road."
Daryl Hall explained to us that for the pair, Hall & Oates primarily exists today to celebrate their huge catalogue: "Hall & Oates is this body of work that people really care about. That's really what it's all about — that's why we do it. We, creatively, are individuals at this point, but we have all these songs — I call them my 'children' — and people wanna hear 'em, so we play 'em — (laughs) I mean, it's pretty much as simple as that. People pay us money to (laughs) go out and do that; they enjoy it, we enjoy it, and then we also do other things."
The main moneymaker these days for Hall & Oates — who remain the most successful duo in rock history — is still their live shows. John Oates told us that it's through their concerts, that he and Hall hope to showcase their life's work: "The future of Hall & Oates still lies in its past. And what I mean by that it, the depths of our catalogue is so interesting that I don't think a lot of people truly understand how much music we made and how interesting it could be. So, we want to start introducing our deep tracks to our older audience and our newer audience. And that's kind of a focus for us. Y'know, sure, of course, we'll play the hits — we have a (laughs) personal, y'know, commercial responsibility to do that — and we'll always do that. But I think there's a lot of music we can make that will almost seem like it's new — even though it's not. So that, I think, is where Hall & Oates is going."
Hall & Oates perform tomorrow night (Thursday, September 1st) in Canandaigua, New York at CMAC Performing Arts Center.