New Monkees' 'Headquarters' Box Set, Micky Dolenz Anniversary Tour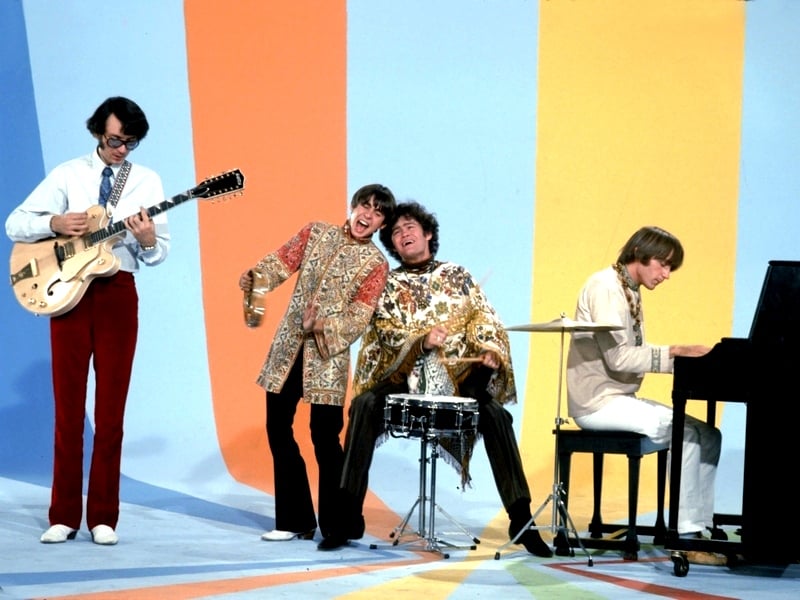 In celebration of the 55th anniversary of the Monkees' classic 1967 Headquarters album, a new box set and commemorative tour by Micky Dolenz have been announced. Coming on November 18th is Headquarters: Super Deluxe Edition, featuring a whopping 69 previously unreleased recordings, including the entire album newly mixed from the original multitrack elements, which were resynched to create the best fidelity version of the album ever available.
The new box set "features the debut release of backing tracks made for an abandoned Don Kirshner-led version of the album, as well as the band's earliest surviving demos, plus recordings that would be completed in 2016 for the Monkees' final studio album, Good Times!"
Headquarters: Super Deluxe Edition contains four CD's and a seven-inch vinyl single with "All Of Your Toys" b/w "The Girl I Knew Somewhere." Limited to 4,000 copies worldwide, the set will be released for $69.98, exclusively at Monkees.com.
Headquarters, the Monkees' third album, was originally released on May 22nd, 1967. The set, which was the group's third back-to-back chart-topper, was the first in which the band had full creative control over their sessions and found them playing nearly all of the instruments. The album was Number One for only one week before the Beatles' Sgt. Pepper's Lonely Hearts Club Band replaced it for a 15-week run.
Back in the day, the late-Mike Nesmith couldn't help being frustrated by the fact that due to the Monkees' dependence on session players, the press deemed the band's fakes who were incapable of playing live: "I gotta tell you, I was standing at a place we were playing. We were backstage and it's like two minutes before we're supposed to go on. And this guy walks up to me, he's a reporter, y'know, like that anyway. I'm standing with my guitar over my back, he walks up to me and says, 'Is it true that you don't play your own instruments?' I said, 'Wait a minute! I'm fixin' to walk out there in front of 15,000 people, man. If I don't play my own instruments I'm in a lot of trouble!' I don't know why even talk about it? It's ridiculous."
It's been 55 years since the Monkees won the right to record the music they wanted with Headquarters. Micky Dolenz looked back with us at the band snagging creative control: "It was also the first time in, the Monkee, y'know, history that we — the four of us — had been allowed to even have anything to say about who was gonna write the songs and how they were gonna be recorded and what songs would be in the album. That was the first time we had fought for it — through Mike Nesmith — had fought for the right to do that, and that was one of the first times. So there was also this feeling that we actually had something to say about, y'know, whether this song was gonna be recorded or not."
Micky Dolenz will next perform on November 19th in St. Charles, Illinois at The Arcada Theatre.
JUST ANNOUNCED: The Monkees celebrated by Micky Dolenz (subject to change):
April 1 – Orlando, FL – The Plaza Live
April 2 – Clearwater, FL – Bilheimer Capitol Theatre
April 4 – Virginia Beach, VA – Sandler Center for the Performing Arts
April 5 – Annapolis, MD – Maryland Hall
April 7 – Atlantic City, NJ – Ocean Resort
April 8 – Vienna, VA – The Barns At Wolf Trap
April 10 – Chester, NY – Sugar Loaf PAC
April 11 – Huntington, NY – The Paramount
April 12 – Englewood, NJ – Bergen PAC
April 14 – Ridgefield, CT – The Ridgefield Playhouse
April 15 – Beverly, MA – The Cabot
April 16 – Jim Thorpe, PA – Penn's Peak
April 18 – Warren, OH – Robins Theatre
April 19 – Kent, OH – The Kent Stage
April 22 – Royal Oak, MI – Royal Oak Music Theatre
April 23 – Milwaukee, WI – The Pabst Theater
April 25, 26, 27 – Niagara Falls, ON – Avalon Theatre at Fallsview Casino Resort