New Phil Spector – Lana Clarkson Docuseries Coming To Showtime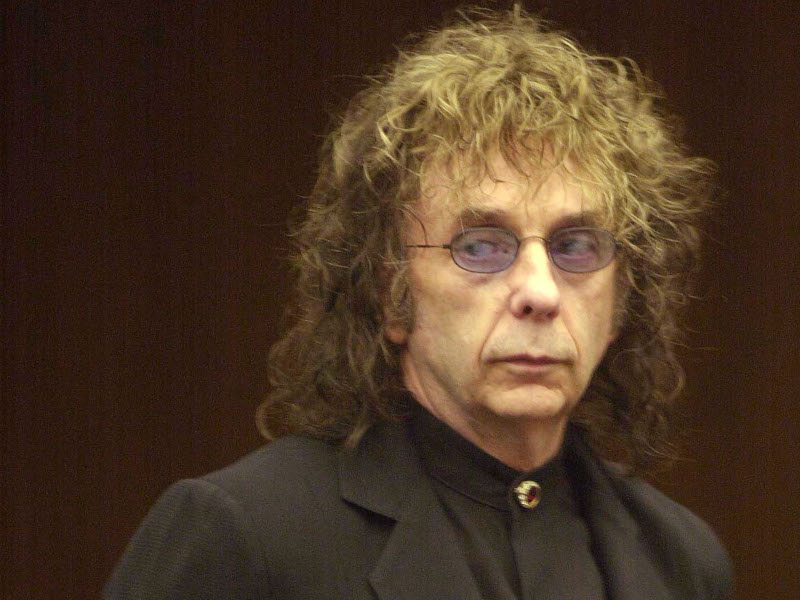 A new four-part docuseries about producer Phil Spector and the 2003 murder of Lana Clarkson will hit Showtime in early-November. The docuseries, titled Spector, will "largely center" on the night of February 3rd, 2003 when Spector murdered Clarkson. It will air first on Showtime's on-demand platforms on November 4th before airing widely on the network two days later.
Rolling Stone reported, "(Spector) will strike a balance between true crime and music doc, digging into the events surrounding Clarkson's murder, the subsequent trial and media circus, as well as Spector's singular musical career and history of paranoia, anger, and violence. The film will also explore Clarkson's life, her decades of regular work in Hollywood, and the difficult place her career had reached by the time of her fatal meeting with Spector."
Phil Spector, who was renowned for his famed "Wall of Sound" record productions of the early-'60s died on January 16th, 2021 of reportedly Covid-related issues at Stockton's California Health Care Facility, California State Prison. Spector had been serving a 19-year sentence for a 2009 murder conviction of killing Clarkson in his Los Angeles home.
In 2007 a video of Phil Spector appeared on the syndicated news program Inside Edition. On the tape Spector explained that it was physically impossible for him to have killed Clarkson: "The deceased was standing when she took her own life and she was five-eleven and she would've been six-feet-two with heels on, which she was wearing at the time of her death, and that the gun was in a downward position. I am five-foot-five. It would've been physically impossible for me to have administered the death wound to her in any shape, way, or form."