Nickelback Frontman Reveals Pantera Members Being Major Supporters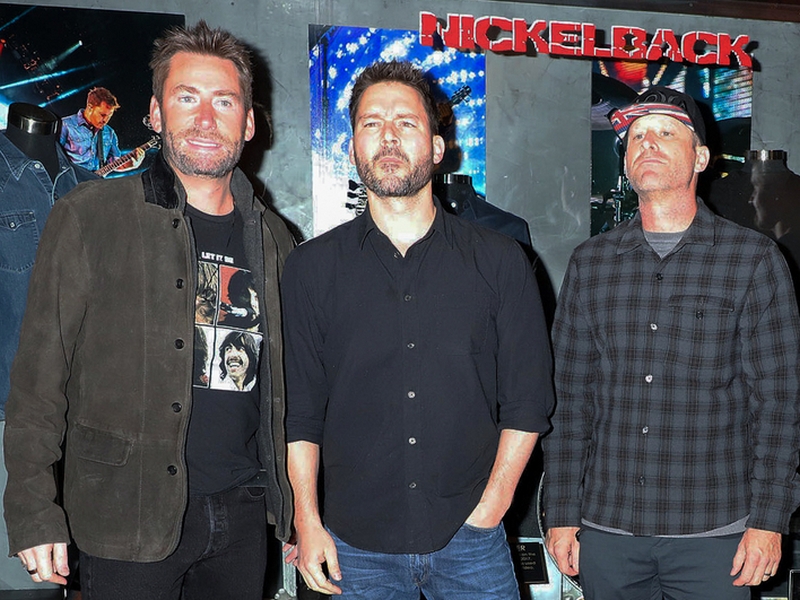 Nickelback frontman Chad Kroeger revealed that the late-leaders of Pantera — Vinnie Paul and Dimebag — were true friends and fans of his band.
Blabbermouth transcribed some of Krueger's chat with Grand Rapid, Michigan's radio station WGRD: "Vinnie Paul and Dimebag used to say all the time. When the metal community would come down on those guys and be, like, 'What's with this love for Nickelback? I don't get it.' And they would defend us, and it was really, really lovely."
He went on to explain, "They were, like, 'Go watch 'em play. And then say they suck. Or then say something negative about them.' Because my favorite thing is when someone comes to the show, and they go, 'Honestly, I wouldn't call myself a fan, but I would definitely go see that show again.' I'm, like, 'I'll take that. I'll take that all day long. That's a hell of a compliment.'"
Chad Kroeger told us a while back that Nickelback has been enjoying its success for a long time: "We've got the best gig in the world. We chased our dream, and we caught it, and we've been able to do it for a long time now. I've been saying for the last 10 years of our career, 'Hey, the longer we can extend this ride, the happier we get to be.' I don't want someone else to tell us it's over, y'know? I'd rather us say, 'We've done everything we want to do in this career.'"
Nickelback kicks off its summer tour on June 12th at Quebec City's Videotron Centre. The band will be supported by country artists Brantley Gilbert and Josh Ross during the North American trek.