Nils Lofgren Suspects Bruce Springsteen Is Sitting On Dozens Of Unreleased Albums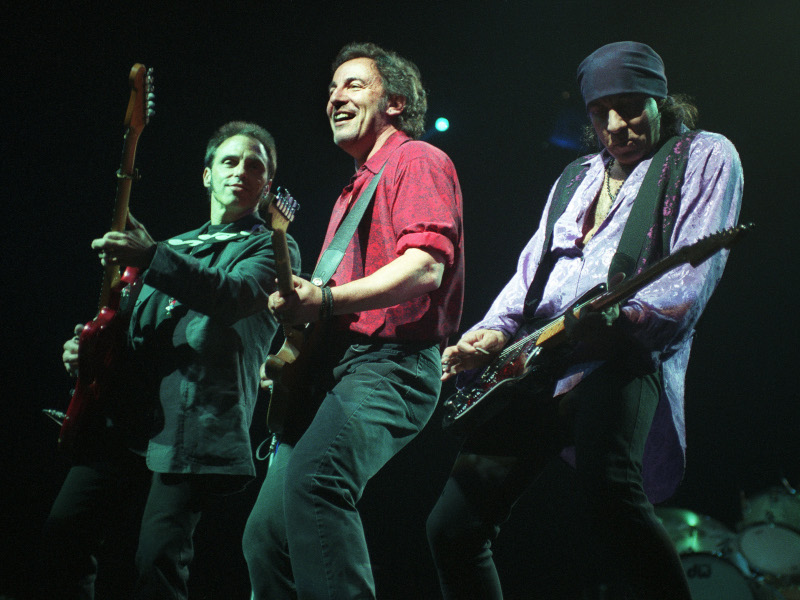 Although Bruce Springsteen has focused on his countless soundboard live shows for his monthly archival release — he might be able to do the same with his studio outtakes.
E Street Band guitarist Nils Lofgren shed light on the plethora of Springsteen outtakes currently collecting dust, telling Uncut, "God knows how many hundreds of records that Bruce has in the vaults. He's as prolific a writer as I have ever seen, with very high standards, and I imagine he has dozens of albums in the can of all sorts of music. I don't know that for sure, but it feels true."
Last year, Springsteen told Rolling Stone: "I have a box set of five unreleased albums that are basically post-1988. . . For one reason or another, the timing wasn't right or whatever, I didn't put them out. . . I have a series of Tracks albums that eventually we'll release. Some of it is older stuff that the band plays on, and some of it is newer stuff where I was conceptualizing during that period of time. It'll give people a chance to reassess what I was doing during that time period. Also, a lot of the stuff is really weird. I can't wait to see the response to some of it (laughs)."
Manager/producer Jon Landau recalled that as the sessions for 1978's Darkness On The Edge Of Town progressed, Springsteen discarded anything resembling an overt pop hit: "The two biggest songs that were written for the Darkness album and were recorded by us; 'Fire' and 'Because The Night' didn't make it onto the album. One thing about Bruce, is if he thought something was going to be a hit, and he didn't want to be represented by that hit, he'd just leave them off that record."
Bruce Springsteen & The E Street Band perform on June 16th in Birmingham, England at Villa Park.