Official Ronnie James Dio Doc Hitting Theaters Next Month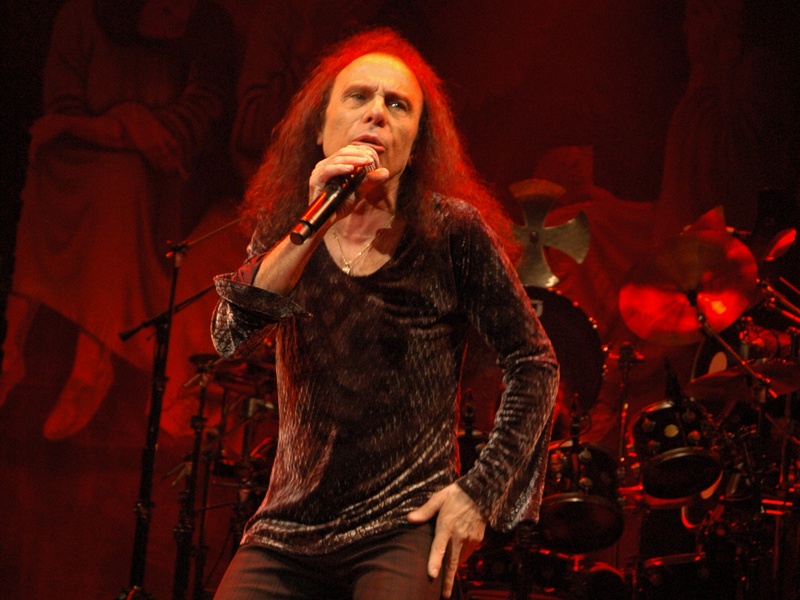 The official Ronnie James Dio documentary — Dio: Dreamers Never Die — will run in cinemas globally for two days on September 28th and October 2nd. According to the film's announcement, executive produced by Dio's widow and longtime manager, Wendy Dio, and fully authorized by the artist's estate, "Dio: Dreamers Never Die delves deep into the singer's incredible rise from a '50s doo-wop crooner to his early rock days in Elf and Ritchie Blackmore's Rainbow, to replacing Ozzy Osbourne in Black Sabbath, and finally cementing his rock star status with his own band, DIO."
Along with never-before-seen footage and a clutch of personal photos, among the Dio insiders interviewed in the doc are Wendy Dio, Tony Iommi, Geezer Butler, Glenn Hughes, Vinny Appice, Lita Ford, Rob Halford, Sebastian Bach, Eddie Trunk, and Jack Black.
In addition to the feature-length film, this special cinema event will also include "a hand-picked selection of outtakes from the cutting room floor, creating an experience that is exclusive only to fans in attendance." For ticket info, log on to: https://www.diodreamersneverdie.com/
Tony Iommi told us that Sabbath's legion of fans embraced the great Ronnie James Dio and the group's turn-of-the-decade rebirth: "The fans stuck with us — I mean, obviously, you're going to get some that didn't agree with it. When we first went out with Ronnie, we believed in what we did and we loved what we were doing, and so, we weren't trying to cover anything up. We just went out and done it (sic), and we got the odd one or two, who'd shout 'Ozzy,' and stuff — but that soon went off once they got used to Ronnie and accepted him into the band. I mean it is so difficult to change a lead singer in a band. And a lot of bands have really fallen by the wayside by trying to do things like that. But we really believed in what we were doing — and loved what we were doing and (it was) just nice to see the crowd with us, really."
Ronnie James Dio died of stomach cancer on May 16th, 2010 at the age of 67.