Ozzy Osbourne Is Having Second Thoughts About Leaving The U.S.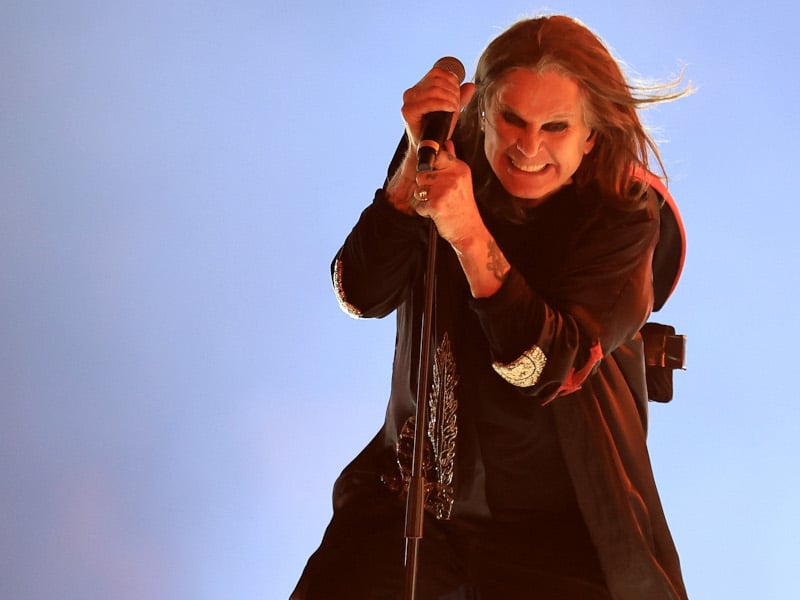 Ozzy Osbourne is having second thoughts about leaving the U.S. Back in September, Ozzy said that he was "fed up" with America and that his family was heading back to England because of the string of mass shootings in the U.S. He said, "Everything's f—ing ridiculous there. I'm fed up with people getting killed every day. God knows how many people have been shot in school shootings."
But it seems that he has had a change of heart. During an interview with The Observer, he said, "I'm getting a bit of flack from people." He added, "To be honest with you, if I had my way, I'd stay in America. I'm American now."
Osbourne gave a bit of context for the decision, saying that wife Sharon Osbourne getting fired from The Talk was one of the reasons the couple no longer wanted to live in the states. As previously reported, Sharon defended her friend, TV personality Piers Morgan, who had made disparaging comments about Meghan Markle.
He explained, "When my wife got called a racist on The Talk, she is absolutely not a racist. Her friend is Piers Morgan… She didn't say, 'I agree with him.' She just respected his ability to have freedom of speech. That's all that she said. And she got a lot of flak from that, so we actually had to have f–king armed guards and all that."