Pamela Anderson, Tommy Lee, Jessica Biel + More!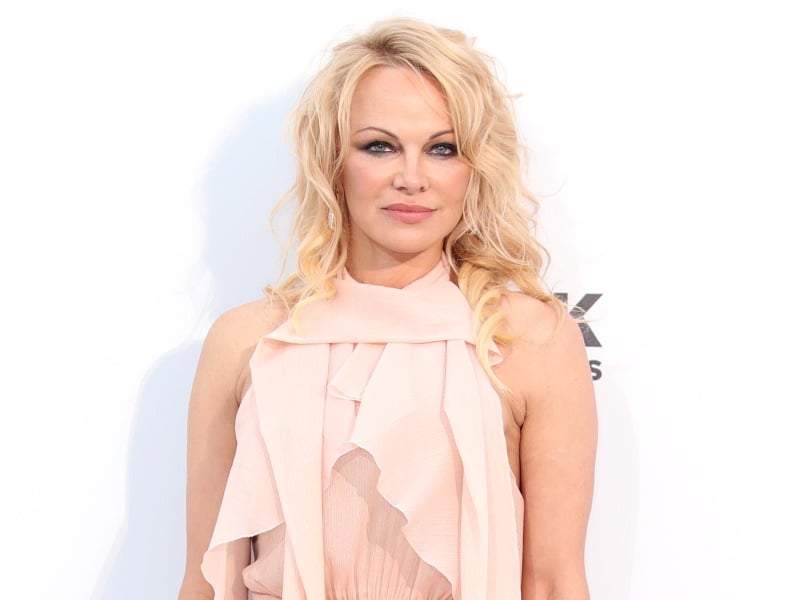 PAMELA ANDERSON DIDN'T KNOW TOMMY LEE'S LAST NAME WHEN THEY GOT MARRIED: Pamela Anderson and Tommy Lee eloped in Mexico in 1995, after just a few days of knowing each other—and it shows in Anderson's new memoir titled Love, Pamela. "On the flight home, I asked him what our last name was, and he said, 'Lee,'" she writes. "I said, 'Oh, I thought it was Tommy Lee … something. Jones?'" She added that she also asked him "where he lived." He replied, "Malibu Road." While getting married in this way was "definitely out of character" for the Baywatch actress, she writes that she was "genuinely happy" and "lost in a sea of love."
JESSICA BIEL CELEBRATES JUSTIN TIMBERLAKE ON HIS BIRTHDAY: Jessica Biel took to Instagram on Tuesday (January 31st) to honor her husband, Justin Timberlake, on his birthday. "Happy birthday to the person who challenges and inspires me every day. The person who keeps me laughing and creating and risking it all. The person who makes the ordinary extraordinary. You know who you are. I love you," she wrote, alongside photos of the couple having fun on a boat.
KERRY WASHINGTON ANNOUNCES FORTHCOMING MEMOIR: Scandal star Kerry Washington wrote a memoir titled Thicker Than Water, and it will be hitting shelves on September 26th. According to Entertainment Tonight, the book will give "an intimate view into both Washington's public and private worlds — as an artist, an advocate, an entrepreneur, a mother, a daughter, a wife, a Black woman." Washington shared the news via Instagram on Tuesday (January 31st), which was also her birthday!
JOSH DUHAMEL DEFENDS KATERINE HEIGL OVER 'BAD RAP' RUMORS: Josh Duhamel is supporting his Life As We Know It costar, Katherine Heigl. According to Entertainment Tonight, the Grey's Anatomy star has been rumored to be "difficult" to work with, ever since she withdrew her name from Emmy consideration in 2008. "Katy Heigl gets a bad rap, but she's awesome," Duhamel said on Monday's (January 30th) episode of the Chicks in the Office podcast. He added, "She probably said some things that she probably wishes she could've taken back but my experience, on and off screen with her, was awesome."
JINGER DUGGAR COMMENTS ON JOSH DUGGAR'S CONVICTION: Jinger Duggar appeared on Tuesday's (January 31st) episode of Tamron Hall and shared that she hasn't spoken to her brother, Josh Duggar, "in years." Josh was sentenced to more than 12 years in prison for the possession of child pornography in May of 2022. "I just would pray that he would be truly broken over what he has done. So I just pray for the victims and their families," Jinger said. "Your heart has to be changed from the inside out and only Jesus can truly change that." She added, "That's not something I saw in my brother. He's not truly changed. So until God does that, it's only what God can do."