Paul McCartney Announces 80 Singles Vinyl Box Set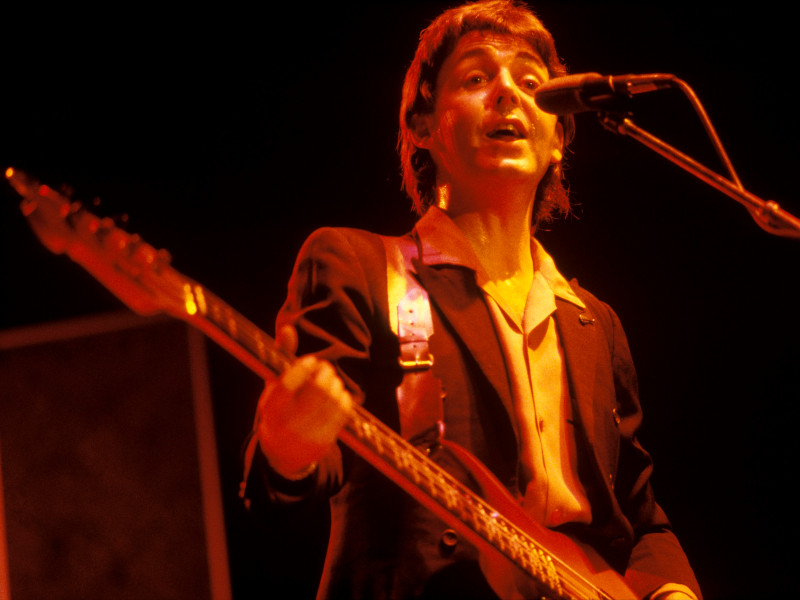 In celebration of his 80th year, on December 2nd Paul McCartney will release his 7-Inch Singles Box. The massive, numbered limited-edition collection of 80 7-inch singles spanning 1971 to the present was personally supervised by McCartney and contains recreations of 65 singles/promos using restored original artwork from 11 different countries.
The set features 15 singles never-before-released on 7-inch 45 r.p.m. discs. The package also includes one exclusive test pressing randomly selected from the manufacturing process. The Singles Box features a 48-page book containing foreword from "Macca," an essay by Rob Sheffield, recording notes, release dates, and chart information on each of the singles. The physical set runs for $611 and will also be available digitally.
Paul McCartney wrote in the box set's introductory essay:
I still respect the B side — where else can you find songs like (the Beatles') 'You Know My Name (Look Up the Number)' or 'Ode To A Koala Bear' (the flip-side of 'Say, Say, Say)? So, when my team suggested we put out this box of 45's, one of my hopes was that both sides of the record will be of interest to you.
It includes my first solo single, 'Another Day' b/w 'Oh Woman, Oh Why.' And it includes my latest single, 'Women And Wives' b/w St. Vincent's great 'three' imagining. . . It doesn't include my last single because I haven't written that one yet.
Paul McCartney talked to the BBC's Dermott O'Leary and shed light on his state of mind going it alone as a solo artist at the start of the 1980's after a decade with Wings: "I was a little bit nervous, 'cause you're, sort of, now starting a new period; but it's exciting 'cause you've written some new songs, you wanna get in the studio. And I was getting in with George Martin, so that was really exciting, starting to work with George again. So, I knew I loved working with him, he's just a fantastic person. I mean, in truth, I always think it's an exciting time to make music, no matter what's going on, 'cause the focus to me is the making of the music. But that time it was good, because — as we said before — it was a new phase for me. It was something I was going to be working on my own as a solo artist. And what was that going to bring me? Was that going to work, or was it not? Y'know?"