Paul McCartney Announces AI Beatles Reunion Track Coming This Year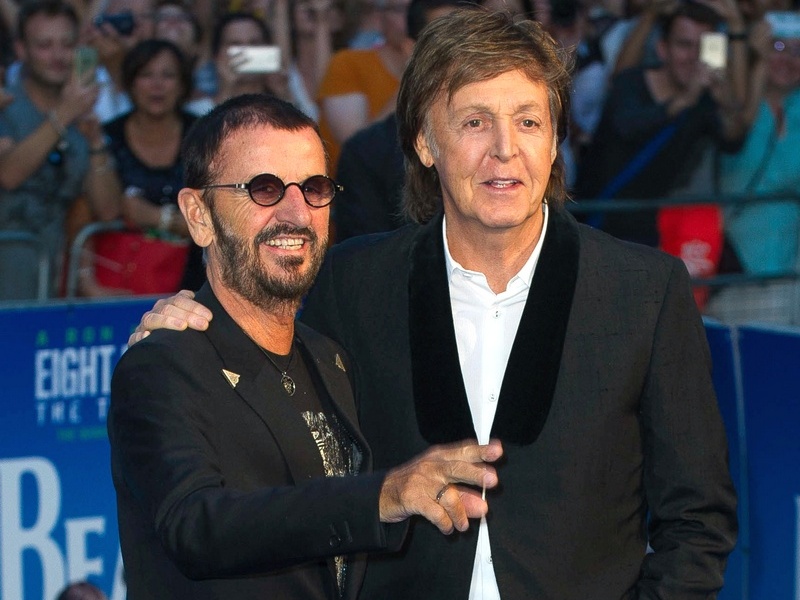 Paul McCartney revealed that 2023 will finally see the release of the third, unfinished 1990's Beatles reunion track. Between February 1994 and March 1995, McCartney, George Harrison, and Ringo Starr — along with producer Jeff Lynne — spent four sessions attempting to flesh out John Lennon's 1978 bare-bones demo of "Now And Then" — along with the eventually released reunion songs "Free As A Bird," and "Real Love" as part of 1995's The Beatles Anthology project.
The trio eventually abandoned "Now And Then," due in large part to a persistent buzz found on the demo tape that couldn't be erased. Lennon's demo — also alternatively known as "I Don't Want To Lose You" and "Miss You" — has been available on the underground circuit for years.
While promoting his new photo book of early "Fab Four" photos, 1964: Eyes Of The Storm, McCartney spoke to BBC Radio about the pros and cons of AI in regard to re-imagining old music: "It has great uses. So, when we came to make what will be the last Beatles record, it was a demo that John had that we worked on and we just finished it up — it'll be released this year. We were able to take John's voice and get it pure through this AI, so that then we could mix the record as you would normally do. It gives you some, sort of, leeway. So, there's a good side to it and then, a scary side. And, we'll just have to see where that leads."
A while back we caught up with George Harrison's widow Olivia Harrison and she told us that there's probably a good reason why the additional tracks from The Beatles Anthology sessions from the mid-'90s remained unreleased: "Well, I don't know that much about it. But I know that if they thought something wasn't good enough then that's probably the reason no one's heard it. Y'know, if they never got around to it — sometimes that's it, time runs out."
Although both the Anthology 1 and Anthology 2 double-disc sets opened with new reunion songs — Anthology 3 did not. Jeff Lynne explained why work was scrapped on the third Lennon demo, "Now And Then": "Well, the thing is, we'd done two already, and that third one was only, like, a 'maybe,' anyway. It was never, like, a 'definite,' y'know? It was never a definite. We did a little bit on it — not much. We did a little bit of work; put the drums on. And then I think, actually Paul said in my documentary, that George went off it, I think — off the song — a little bit, so that's why we didn't pursue it any further, 'cause George didn't fancy it."
There's been no official word as to when "Now And Then" will be issued, whether it will be a standalone release or part of a larger Beatles project.