Paul McCartney Posts Music For Studying Spotify Playlist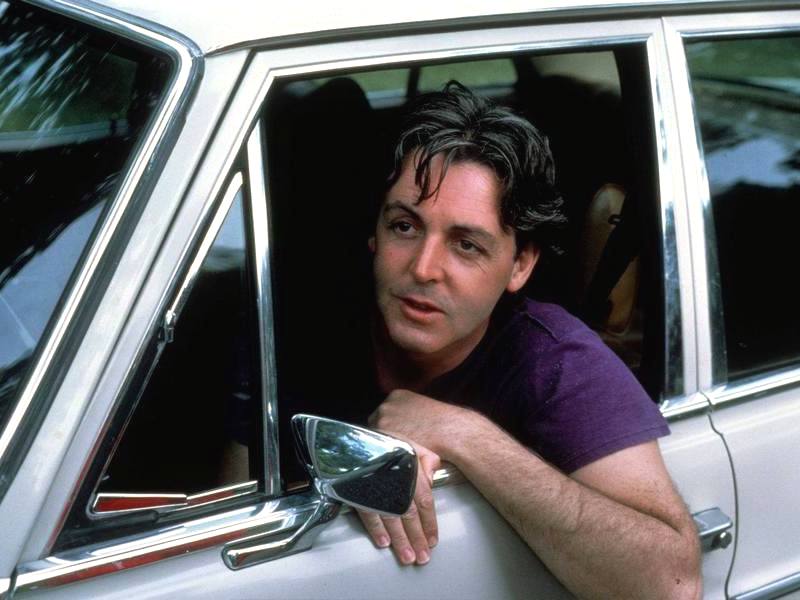 Paul McCartney has uploaded a new 10-song Spotify playlist on his official PaulMcCartney.com site. Every month McCartney's team posts a new Sticking Out Of My Back Pocket tracklist sporting a specific theme — with May tipping its hat to fans hunkering down to study for finals.
According to the post on PaulMcCartney.com:
Finally, we're entering May with our thinking caps firmly on. As this month is often a time for exams, tight deadlines, and large workloads, you've organized your notes, cleared your desk, and are prepared to take a "Deep Deep" dive into the depths of knowledge. But there's one vital element that makes any study session perfect: a top-notch playlist, packed with songs that fuel your concentration and satisfy your academic "Wanderlust."
Whether you're working through equations, crafting essays from the "Front Parlour," or facing "222" unread emails, tune out the stress and turn up the music with this month's Sticking Out Of My Back Pocket playlist. PaulMcCartney.com has collated a list of some of Paul's best study tunes, ready to help you focus and make your academic journey "Heaven On A Sunday" or any day.
Over the years, "Macca" has devoted monthly playlists to summer, hit singles, "hope and brighter days," his collaborations, one-man-band tracks, parties, "home and kindness," nature, "relaxation," Valentine's Day, farming, spring, traveling — and many more.
The new Spotify playlist features a pair of songs from 1980's experimental McCartney II collection. Back in the day, while promoting the album, McCartney explained that the one-man-band sessions tracked during the summer of 1979 hardly had the amount of sonic focus and normal studio album would've gotten from him: "If I had known in the end and album was gonna come out where I was gonna have on the credits 'engineered, written, produced, and so and so, by. . . ' Then I probably got worried about those things and thought, 'Well. . .' Y'know, it was just a loon for me, so it didn't even occur to me I was engineering it. And, the 16-track machine was like a glorified cassette recorder, but it's a professional machine. Microphone right into the back of it. And I'd just listen to it back, and if I didn't like it, I'd just move the microphone. So, it wasn't exactly engineering, y'know? It was more, like, moving mics, really."
Paul McCartney's May "Studying" Spotify playlist:
"Check My Machine" – 1980
"Loup (1st Indian On The Moon)" – 1973
"222" – 2007
"Deep Deep Feeling" – 2020
"Free Now" – 2000
"Front Parlour" – 1980
"Heaven On A Sunday" – 1997
"Bip Bop" – 1971
"Watercolor Guitars" – 1998
"Arrow Through Me" – 1979
"Cuff Link" – 1978