Paul McCartney Salutes Queen Elizabeth II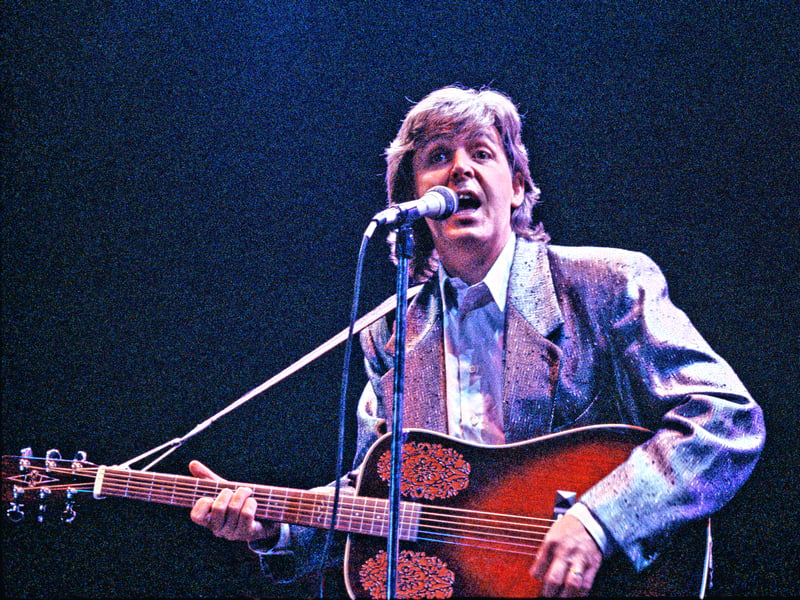 Paul McCartney took time out to post a tribute to the late-Queen Elizabeth II. Back in May 2018, over 20 years after being knighted by Queen Elizabeth, Her Majesty awarded McCartney the prestigious Order of the Companions of Honour for his services to music. The Independent reported: "The Order of the Companions of Honour was founded in 1917 and consists of the Queen and a maximum 65 other members. When one member dies another candidate can be selected."
The McCartney's are no strangers to the British order of chivalry, with "Macca" and the rest of the "Fab Four" receiving their MBE's (Member of the Order of the British Empire) in 1965, McCartney being knighted in 1997, and daughter Stella receiving the OBE (Order of the British Empire) award in 2013.
McCartney posted a long tribute on his website (PaulMcCartney.com) which reads in part:
On the sad occasion of Her Majesty Queen Elizabeth II's passing, my memories came flooding back and I would like to share these with you.
I feel privileged to have been alive during the whole of Queen Elizabeth II's reign. When I was 10 years old I entered an essay competition in Liverpool and won my division for my essay about the British Monarchy so I have been a fan for a long time. In 1953 when the Queen was crowned everyone on our street in Speke, Liverpool finally got a television set and we settled down to watch the Coronation in glorious black and white.
Looking back I am honoured and amazed to see that I met Her Majesty eight or nine times and each time she impressed me with her great sense of humor combined with great dignity. These times were:
Firstly, when The Beatles got the MBE on 26th October 1965. I remember us being taken aside and shown what the correct protocol was. We were told how to approach Her Majesty and not to talk to her unless she talks to us. For four Liverpool lads, it was, "Wow, hey man."
. . . Our last meeting came in 2018. Because of my respect and love for the Queen and her fabulous sense of humor when I was given the Companion of Honour medal I shook her hand, leaned in and said, 'We have got to stop meeting like this,' to which she giggled slightly and got on with the ceremony. I did wonder if I was a bit too cheeky after saying this, after all this was The Queen, but I have a feeling she didn't mind.
God bless you. You will be missed.
⁠
⁠- Paul
To read Paul McCartney's full comments on the Queen, log on to: https://bit.ly/3xeuF3d