Paul McCartney Scores Big On The Dance Charts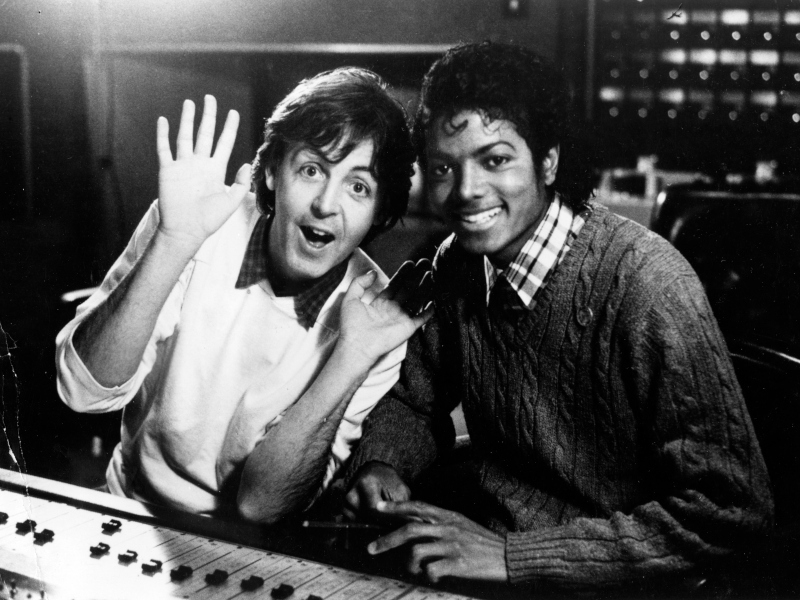 A new dance mix of Paul McCartney and Michael Jackson's 1983 chart-topper "Say Say Say" is back on the charts. The officially-sanctioned and reimagined track by Kygo debuts at Number 16 on Billboard's Hot Dance/Electronic Songs chart. Billboard reported the track garnered "905,000 official streams and 400 downloads sold in the United States (between) March 31st and April 6th." Kygo's "Say Say Say" remix also sits at Number 12 on Billboard's Dance/Electronic Digital Song Sales chart.
"Say Say Say" was the lead single from Paul McCartney's 1983 Pipes Of Peace album and began its six-week run at Number One on December 10th, 1983.
Back in 1983, Paul McCartney recalled his then-recent duets with Michael Jackson: "Michael originally fancied writing some stuff with me and I thought it was a good idea. So, he came over here to England and we just hung out a while and got to know each other a bit, and ended up writing two songs that are the songs that are the two on the album. And then he did his own album, Thriller, which he wrote '(The) Girl Is Mine,' and so I was on that. Those were the only three things we've done. So, these are the two we wrote together; 'Say, Say, Say' and 'The Man.'"