Paul McCartney's 1991 'Get Back' Concert Film Coming To Blu-Ray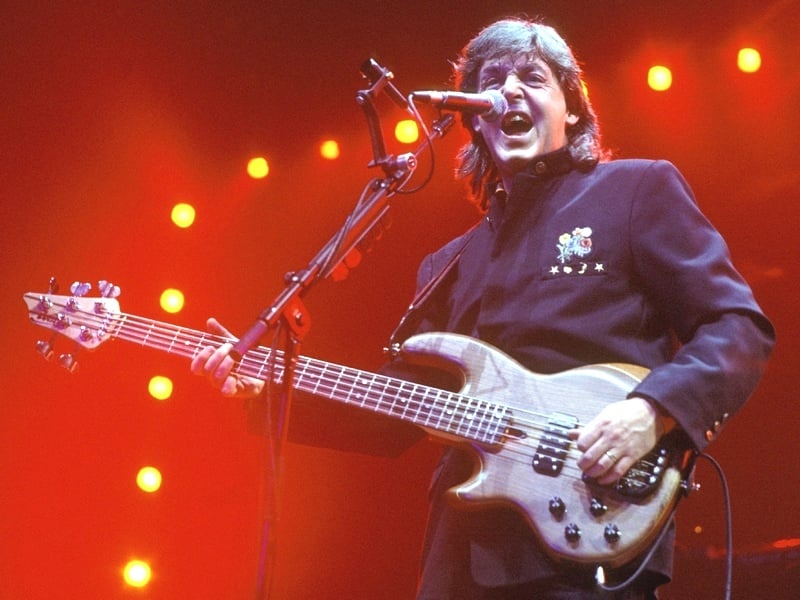 Paul McCartney's 1991 concert film Get Back will finally be released on Blu-ray on August 17th. The film, which saw theatrical release back in the day also be reissued on DVD, and according Noise11.com will not feature any bonus features. The movie was directed by Richard Lester, best known for his work with the Beatles on their first two movies — 1964's A Hard Day's Night, 1965's Help!, and John Lennon's 1967 film, How I Won The War.
Get Back features performances from Paul McCartney's 1989/1990 world tour, which marked his first concert dates in a decade.
The '89/'90 tour saw Paul McCartney fully embracing his Beatles past — performing many songs the "Fab Four" never performed live. After such a long time away from the concert stage, McCartney explained how he came about figuring out the 1989 setlist: "What I did was I just sat down and kind of asked myself what I would like to see 'him' play, y'know, if I was just somebody just coming to the show, what I thought I'd like to see the band play. The interesting thing about some of the Beatles stuff was I've never actually performed it onstage before — and we never got to do it with the Beatles, 'cause we stopped touring at that time. I got up on stage and said 'I've never done this one before.' So that's nice, 'cause they're fresh."
The songlist to Paul McCartney's Get Back concert film:
"Band On The Run"
"Got To Get You Into My Life"
"Rough Ride"
"The Long And Winding Road"
"The Fool On The Hill"
"Sgt. Pepper's Lonely Hearts Club Band"
"Good Day Sunshine"
"I Saw Her Standing There"
"Put It There"
"Eleanor Rigby"
"Back In The U.S.S.R."
"This One"
"Can't Buy Me Love"
"Coming Up"
"Let It Be"
"Live And Let Die"
"Hey Jude"
"Yesterday"
"Get Back"
"Golden Slumbers/Carry That Weight/The End"
"Birthday" – audio only