Paul McCartney's New Spotify List Salutes The End Of Summer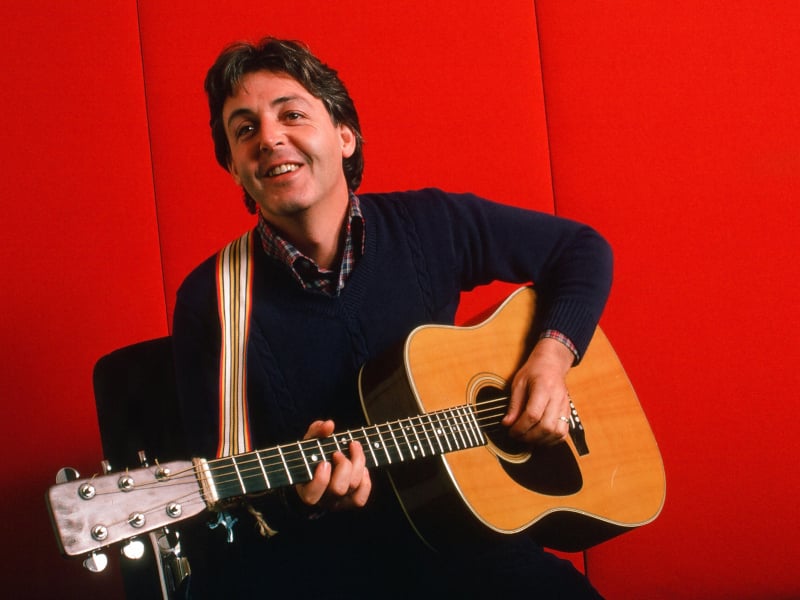 Paul McCartney has just uploaded a new 10-song Spotify playlist on his official PaulMcCartney.com site. Every month "Macca" posts a new Sticking Out Of My Back Pocket tracklist sporting a specific theme with September saluting the end of summer.
A message to fans on the site reads in part:
Long summer days are coming to an end and the autumnal nights are on their way. After a season of festivals, tours and the release of several exciting projects — we're winding down, focusing on our health and well-being and digging out the sweaters for "When Winter Comes."
We've delved into the catalogue and hand-selected some of Paul's more tranquil tunes and serene sounds for September's Sticking Out of My Back Pocket playlist. Whether it's "Heaven On A Sunday" or "One Of These Days," this is your time to switch off from the stress of everyday life and let the music take over. Namaste!
At the time of 1997's Flaming Pie album, Paul McCartney shed light on the album's cool-breeze Side Two opener — "Heaven On A Sunday": "'Heaven On A Sunday' was the most recent of all the songs and when I go on holiday, I like to sail. Not a big boat — just a little American sunfish. And it's a single person — it's just me, the sail, and the wind."
Paul McCartney's "End Of Summer" Spotify playlist for September 2022 is:
"Heaven On A Sunday" – Flaming Pie, 1997
"When The Night" – Red Rose Speedway, 1973
"People Want Peace" – Eqypt Station, 2018
"Bluebird" – Band On The Run, 1973
"Feet In The Clouds" – Memory Almost Full, 2007
"Good Times Coming / Feel The Sun" – Press To Play, 1986
"One Of These Days" – McCartney II, 1980
"Peace In The Neighborhood" – Off The Ground, 1993
"See Your Sunshine" – Memory Almost Full, 2007
"Ram On" – Ram, 1971