Paul Simon Releasing 'Seven Psalms' Collection Next Month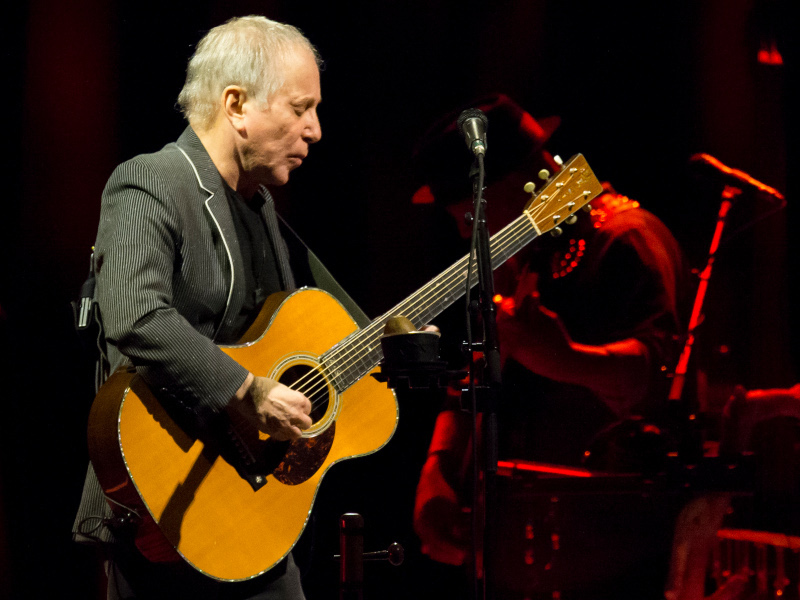 Set for release on May 19th is Paul Simon's latest album, Seven Psalms. According to the announcement, the 33-minute, seven-movement song cycle is intended to be listened to as one continuous piece. The entirely acoustic-based new set, which was produced by Simon and Kyle Crusham, includes choral elements from the noted British vocal ensemble VOCES8, as well as an appearance by Simon's wife, singer/songwriter Edie Brickell and jazz great Wynton Marsalis.
A trailer for the new album has been released including excerpts from an upcoming Simon documentary, titled In Restless Dreams.
A while back, Paul Simon explained that for him, songwriting is not about resting in one's comfort zone: "Well, I think it's my job not to actually be that concerned about being safe. I think you go for whatever it is that you think the truth is. In my case, I find the area I find most vulnerable in and therefore the area I'm most interested in is the heart, love. That's the area I least wanna talk to you about, or tell you about, or reveal about myself. And so, that's the area that I feel compelled to write about. But I really feel it's, like, the job to go for the hit and if you kiss and they, they laugh at you or they criticize you, well, y'know, get a tougher skin."
The tracklisting to Paul Simon's Seven Psalms is:
"The Lord"
"Love Is Like A Braid"
"My Professional Opinion"
"Your Forgiveness"
"Trail Of Volcanoes"
"The Sacred Harp"
"Wait"