Paul Stanley Mourns The Loss Of Former-Kiss Producer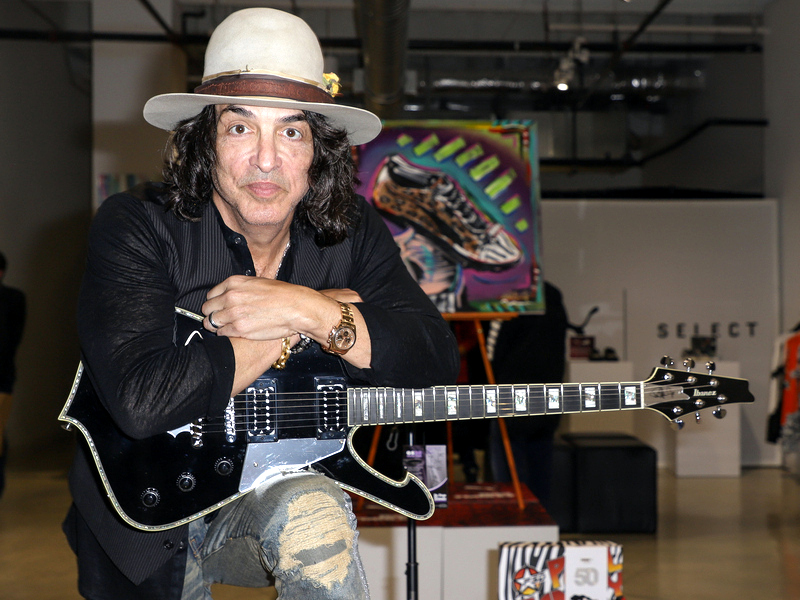 The extended Kiss family is mourning the death of friend and producer Michael James Jackson, who played a major role in the sound of Kiss' early-'80s records. Jackson died of Covid-related pneumonia.
The band posted a message on social media, which read, "Michael James Jackson has passed away from the complications of COVID related pneumonia. He was the driving force behind Killers, Creatures Of The Night, Lick It Up, and Animalize. His passion and belief in the band was instrumental in our new found success in the 80's. He loved our fans and was a close member of the KISS family until the end. We mourn his loss and celebrate his life."
Paul Stanley took to Instagram to write: "Michael James Jackson – My dearest and best friend for 40 years has died. His kindness and steadfast commitment to me and our friendship was a rock that supported me through the toughest times. He pushed me to start painting and reveled unselfishly in all my successes. Heartbroken."
Stanley told us that over the decades, Kiss has lived out their career in public and that come what may, the fans have always seen the very human side of Kiss throughout the years: "I've made mistakes. The band has made mistakes, but that's great. A) If you survive your mistakes, that's great, and B) if you learn from them, all the better. We've lived a very open and very public life, and anything that we've done has been on the record. We've been seen blemishes and all, and I think it's awesome."
Kiss performs on July 16th in Bucharest, Romania at Romexpo.
Their next U.S. show is set for September 21st at West Palm Beach's IThink Financial Amphitheatre.