Perry Farrell Promises New Music In 2023 From Jane's Addiction & Porno For Pyros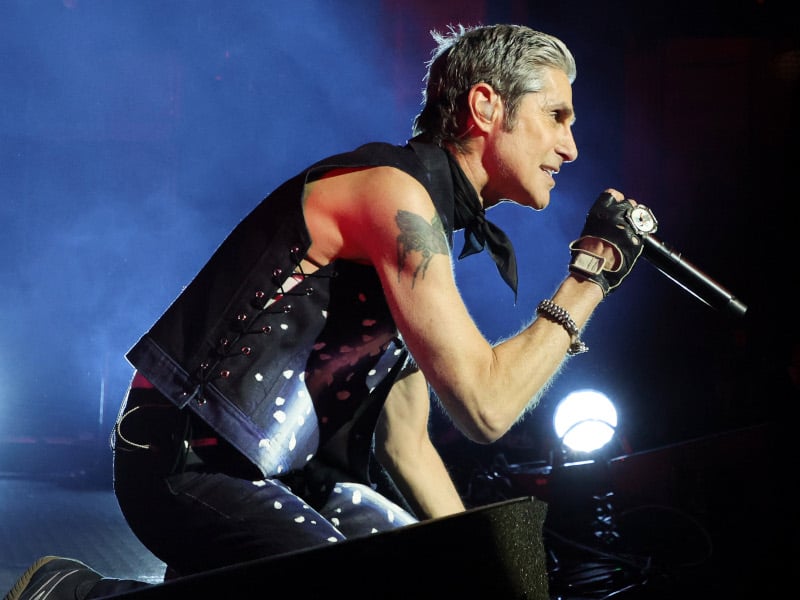 Perry Farrell promises new music this from both of his bands — Jane's Addiction and Porno For Pyros in 2023. Blabbermouth transcribed some of Farrell's chat on L.A.'s KLOS, in which he said, "This year there's gonna be a lot of music that not only we're gonna be performing, but there's gonna be a lot of music being put out this year. I don't know if we can call any of them albums; I don't know if I necessarily am up for an album just yet, but, hey, three or four songs from both groups would be plenty, right?
Farrell went on to add, "(Even) two great songs, and I know we've got two great songs from both groups already. So I'm just psyched about that — getting a chance to perform it and getting a chance for you all to hear it."
Back on March 5th, Jane's Addiction premiered its first new song since 2014, titled, "True Love." The tune came at the end of the night during the band's tour kickoff in Bakersfield, California at Mechanics Bank Arena.
Not too long ago, Perry Farrell told us he was floating the idea of dropping a few new tracks at the same time: "It might be creative to put out two singles at once. It's something that is not done too often, but so what? I think it might be, in this case, an interesting ambition shall we say to put out two singles — being that summer's coming and no one has heard the music. And I'm sure people are excited and raring to hear this music."