Pete Townshend Recalls 'Tommy' Saving The Who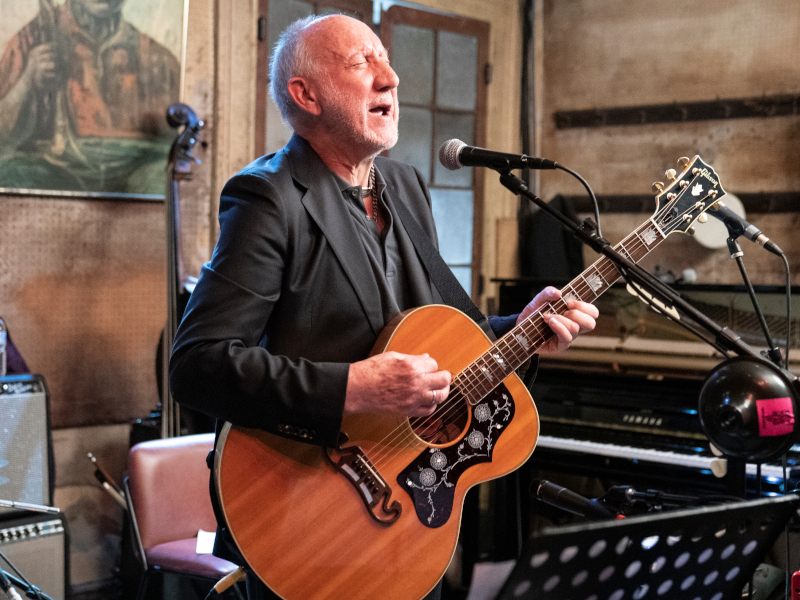 The Who's Tommy is back on the boards, with a theatrical run at Chicago's Goodman Theatre now extended a second time through August 6th.
During a new chat with Loudersound, Pete Townshend recalled how big a risk writing and recording the double-album rock opera was for the Who at the time: "Tommy had been more successful than we expected. All of us in the band quickly forgot the reality of our situation, what might have happened. If Tommy had failed, we would have slid into ignominy."
He went on to admit: "We had been a UK singles band who smashed guitars and wore funny outfits prior to Tommy. We were not all that far from (pop acts) Dave Dee, Dozy, Beaky, Mick And Titch – appearing every month on Top Of The Pops and trying to get to Number One. Jimi Hendrix and Cream — and even Pink Floyd in their very early days — threatened to expose the Who as a lads' band who were failing to rise to the spiritual and subversive romanticism of the psychedelic era."
Pete Townshend told us that unlike today, where he specifically writes for himself or a new pre-planned project, in the past, he never focused on who would perform his material, choosing to just let the inspiration be his guide: "What used to happen was that I used to write, irrespective of whether I was going to sing the song or that the Who were going to sing the song — or to be honest, if someone came along to me one day. . . Y'know, if Paul Simon, or Sting, or Paul McCartney, or the Stones or something, said, y'know, 'Have you got a song?' Y'know, I gladly would've written for anybody else, it's just that nobody asked me."
A nine-piece band performs the Tony Award-winning original score, behind the 28-member cast. For ticket information, log on to GoodmanTheatre.org/Tommy.
The Who will next perform on July 6th in Hull, England at Sewell Group Craven Hill Park.