Pete Townshend Releases First New Single In 29 Years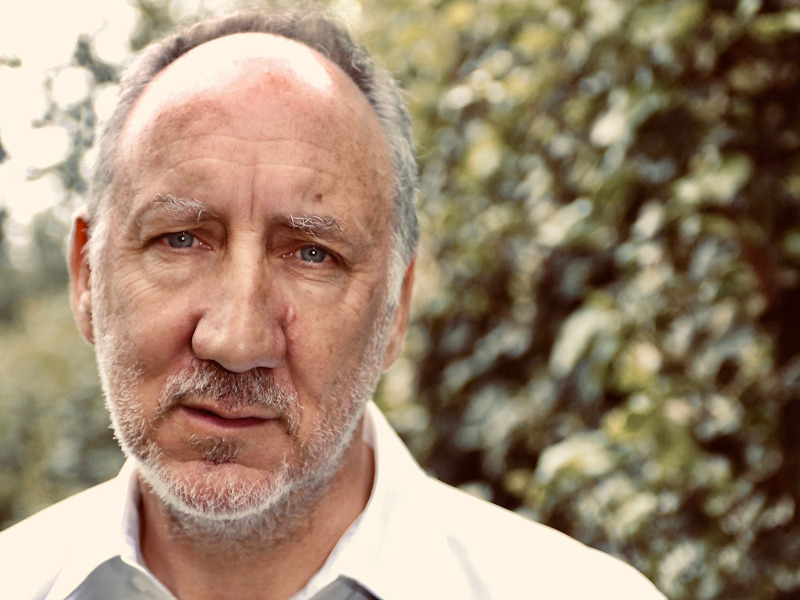 Out today (March 24th) is Pete Townshend's first new solo single in 29 years. The acoustic-based track, titled, "Can't Outrun The Truth," was written by Townshend's wife and frequent collaborator, Rachel Fuller, produced by Charlie Pepper, and engineered by Townshend's brother-in-law, Jon Astley. The track originally appeared in the 2020 Jude Law film, The Hat. All proceeds will benefit the Teenage Cancer Trust.
With both Pete Townshend and Rachel Fuller workaholic composers, we asked Fuller, why the two don't simply pair up for an album together: "I don't know. I mean, apart from the fact that he and I would probably have fun doing it — we do love working together — I just think it's a bit too cheesy. I just think people would be like: 'blehhhh.' It's great when we work together, and I think doing those shows that we did was an appropriate place for him and I to actually do a couple of things together, but mainstream? No, I just don't think that would work."
During a chat at The New York Public Library, Pete Townshend revealed a new, key component about how he approaches his life and art: "And I think I have learned some stuff about myself. I think all kinds of things. I think the main revelation was to realize that at some point, probably quite recently — maybe as recently as 15 years ago — I made the decision to be happy. And that has been very, very difficult for me to do, because I never felt that it was a very serious occupation (laughter)."
The Who kicks off their 2023 European tour on June 14th in Barcelona, Spain.