Peter Frampton Back In Rehearsal For Summer Tour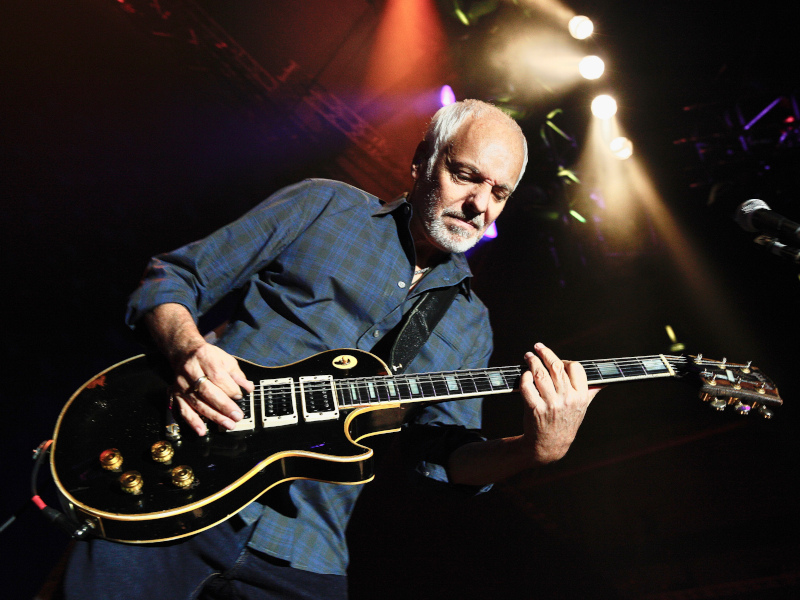 Peter Frampton has announced that he's already deep into rehearsals for his eagerly anticipated North American return, dubbed the "Never Say Never Tour." Frampton has revealed he's suffering from a degenerative muscle disease called Inclusion-Body Myositus (IBM), that slowly weakens the body's muscles. Despite billing his last dates as his official "farewell," Frampton is clearly primed and ready for the road.
The new 28-date trek includes a three-night swing through the South hitting Raleigh, North Carolina's Red Hat Amphitheater on June 24th; Charlotte, North Carolina's Skyla Credit Union Amphitheatre on June 25th; and Alpharetta, Georgia's AmerisBank Amphitheatre on June 27th.
We caught up with Peter Frampton who explained why he's embarking on the latest series of dates: "Look, I said before the 'Finale' tour, I said 'I'm doing this because I don't wanna come out and not be the guy I was — playing-wise.' Well, y'know what? It's three-plus-years later and I'm still playing and I'm still enjoying myself — so, why not? Has my playing changed? Yes. My band disagree with me (laughs) — but there are certain things I can't do anymore. But, as far as far as I know, I'm fooling everybody (laughs)."