Peter Frampton Comes Alive Again!!!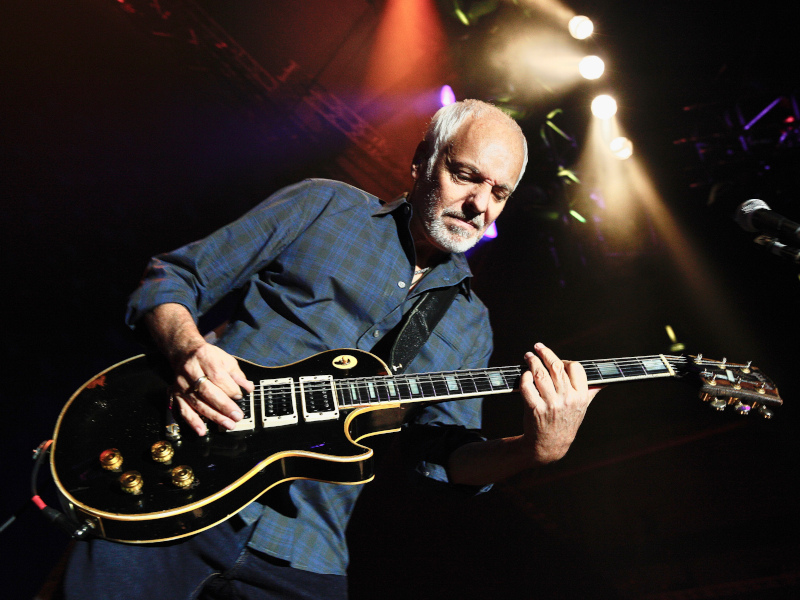 Peter Frampton defied the odds on Monday night (June 19th) by playing a blistering 16-song, career-spanning set at Grand Rapids, Michigan's Meijer Gardens. The guitarist's North American return — dubbed the "Never Say Never Tour" — comes after Frampton's farewell tour, after which he decided to slow things down due to a degenerative muscle disease called Inclusion-Body Myositus (IBM), that slowly weakens the body's muscles.
Despite billing his last dates as his official "farewell," Frampton is back, clearly playing at the very top of his game, and wowing crowds with a clutch of deep-dive catalogue favorites. Highlights included such mindblowers as 1973's Frampton's Camel opener "I Got My Eyes On You," 1975's Frampton classic "The Crying Clown," the 1994 Jonathan Cain co-write "Can't Take That Away" — along with Frampton's signature Humble Pie track, "Shine On," which has largely been absent from his setlists since the 2011/2012 FCA35 tour.
We caught up with Peter Frampton during tour rehearsals and he shed light on both the importance and excitement of hitting the road once again: "For me, it's the tour I never thought I would get to do. So, it's a very special tour. I've been granted another tour; I have to take it tour-by-tour and see how I do. Rob Arthur is my bandleader. He and I are going through (the album) Wind Of Change, (the) Humble Pie (catalogue), Frampton's Camel, Something's Happening, Frampton — we're going backwards. And I'm gonna try and do some numbers that either I haven't done in 25 years — or that I've never done before live."