Peter Frampton Prepping First Self-Written Album In 47 Years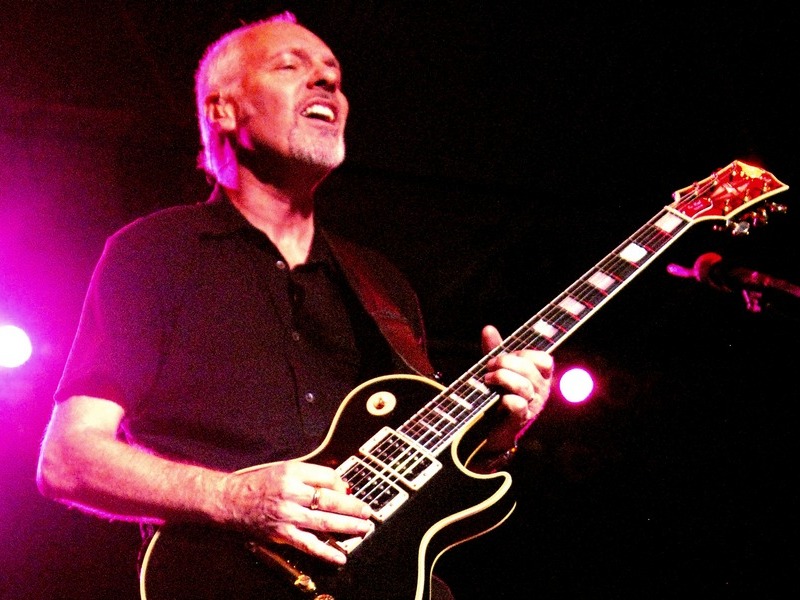 Peter Frampton is currently working on his first entirely self-written album in over 45-years. The last time the guitar legend issued an album with no co-writes or cover versions was 1975's Frampton collection — which featured two of his most beloved tunes — "Show Me The Way" and "Baby, I Love Your Way." Now, at age 72, he's going at it alone for his next collection.
Frampton spoke to Uncut and explained," "I'm recording brand-new material right now. No co-writers, all my own songs, and I'm throwing out a lot already because every track's got to be a winner. I'm going where no Frampton has gone before."
Frampton was forced to slow down his road work upon discovering he's suffering from a degenerative muscle disease called Inclusion-Body Myositus (IBM), that slowly weakens the body's muscles.
Next month, Frampton will begin his long-awaited farewell European tour. Frampton has already let it be known that due to the effects of IBM, he'll be forced to perform sitting down. Regarding his upcoming European jaunt, he said, "Through all the ups and downs you have to pick yourself up and move on. I don't ever give up on things. That's why I didn't give up on the farewell tour coming to the UK and Europe. It was a must for me. And if it goes well I might be able to play other places too. I would love to do more shows. So, It's an indefinite farewell, really."
When we caught up with Peter Frampton, he was particularly excited about the upcoming collection which will mark his first original album since 2010's critically acclaimed, Thank You Mr. Churchill: "The next record after this one will be a solo record. The blues album — All Blues — and this one, Forgets The Words, is the Peter Frampton Band. Y'know, we all share in these two. I'll use my band on some of the solo stuff, but I wanna stretch out, just use some different players. The solo record, which will be next, it might be longer than we think, because it's got to be — it's going to be — the best solo album I've ever done — studio one."