Priscilla Presley Discusses Getting Close With Elvis When She Was 14 Years Old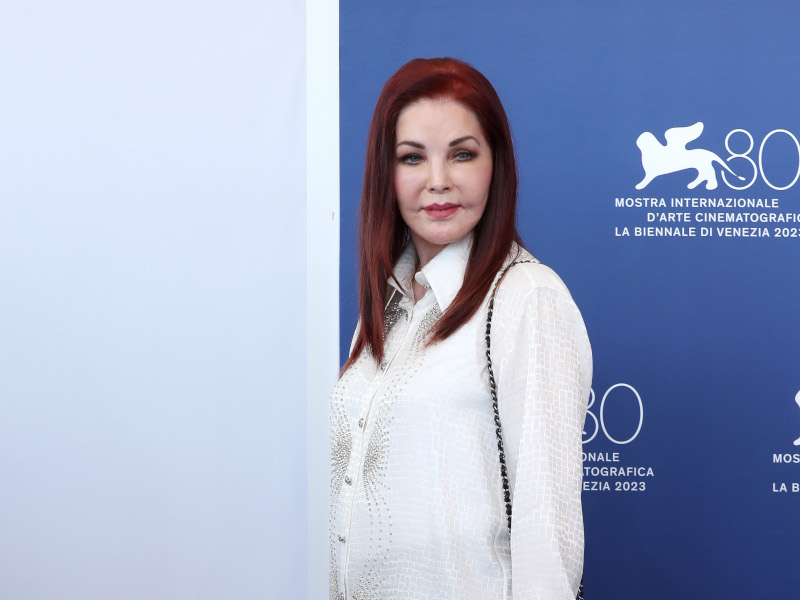 At a press conference for the film Priscilla during the Venice Film Festival Monday (September 4th), Priscilla Presley addressed the controversy surrounding her age when she and Elvis Presley first met. The Naked Gun actress was 14 years old at the time, while Elvis was 24.
"It was very difficult for my parents to understand that Elvis would be so interested in me and why," she said. "And I really do think because I was more of a listener. Elvis would pour his heart out to me in every way in Germany: his fears, his hopes, the loss of his mother — which he never, ever got over. And I was the person who really, really sat there to listen and to comfort him. That was really our connection."
She added, "Even though I was 14, I was actually a little bit older in life — not in numbers. That was the attraction. People think, 'Oh, it was sex.' No, it wasn't. I never had sex with him. He was very kind, very soft, very loving, but he also respected the fact I was only 14 years old. We were more in line in thought, and that was our relationship."
According to Variety, Priscilla received a seven-minute standing ovation during its premiere on Monday (September 4th), and the Spin City actress cried during the screening.