Queen's Brian May Doesn't Think John Deacon Will Ever Perform Again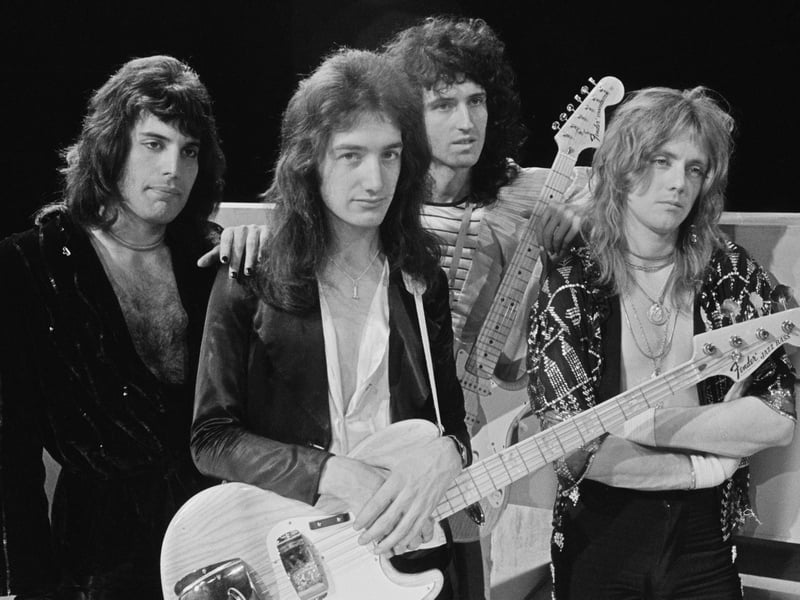 Queen's Brian May says that fans shouldn't hold out hope that bassist John Deacon will ever perform or record with the band again. Deacon, who's now 70, remains a virtual recluse. Deacon — a father of six, who's been married for 47 years — is said to be worth over $130 million, and was responsible for writing such classics for the band as "You're My Best Friend," "I Want To Break Free," and the chart-topping "Another One Bites the Dust" — not to mention the legendary bass line to "Under Pressure."
He remains a full quarter partner in the band, yet retired in 1997 after recording "No-One But You (Only The Good Die Young)," which was featured on the group's compilation album, Queen Rocks. Deacon last played with Roger Taylor and Brian May during the band's 1992 tribute to Freddie Mercury.
The London Express transcribed Brian May's chat with Rock FM Spain, in which he was asked if John Deacon will ever rejoin him and co-founder Roger Taylor: "I think not. Of course, we love John and we will always will, but we don't have any significant contact with him now. That's the way he wants it. He wanted to cut that tie and to be a private person and we have to respect that. I don't think that it would be easy for John to slip back into the arena that we inhabit. In fact, a couple of times we have asked him, but he always says 'No, that's not what I do now.' And we have to respect that John doesn't want to do it."
He went on to say, "I think it would be difficult for him anyway because things have changed a lot, and Roger and I have adapted a certain amount. We're still very old school but we're aware of different ways of behaving these days and different ways in which our art is channeled. . . I don't think that is going to happen sadly. I'd love to say yes but I don't think it would. It's possible that we could meet in some low-stress situation, I think, but in public, probably not."
We asked Roger Taylor if he feels John Deacon will ever perform as part of Queen again: "John really has opted out of the whole music business thing. He was done, like, being around people. He wrote us a letter saying 'I totally approve of everything you do and, um, can I have my share?' I mean, he's still a partner, so, y'know, he's there in that sense."
IN OTHER QUEEN NEWS
Queen + Adam Lambert will stream their new concert film, Rhapsody Over London, starting on July 24th via Kiswe's global streaming platform.
According to the official announcement:
The exclusive Live Concert Film will feature a LIVE Q&A with Brian May, Roger Taylor, and Adam Lambert, speaking backstage from the penultimate show of their European tour. Fans around the world will have a once-in-a-lifetime opportunity to purchase tickets and submit their questions via video by July 19th, for the band to see and answer live during the Q&A.
The concert will only be available until July 31st on the platform and accompanied by special VOD packages, where fans will have access to additional concerts and interviews. The acclaimed documentary The Show Must Go On, The Queen + Adam Lambert Story will be available exclusively for ticket holders for a full two days prior to the livestream.
The concert was filmed during the band's sold out 10-day run at The O2 Arena, London in early June.
Tickets are available via: livestream.queenonline.com