Queen's Brian May Releases 'Star Fleet Project' Box Set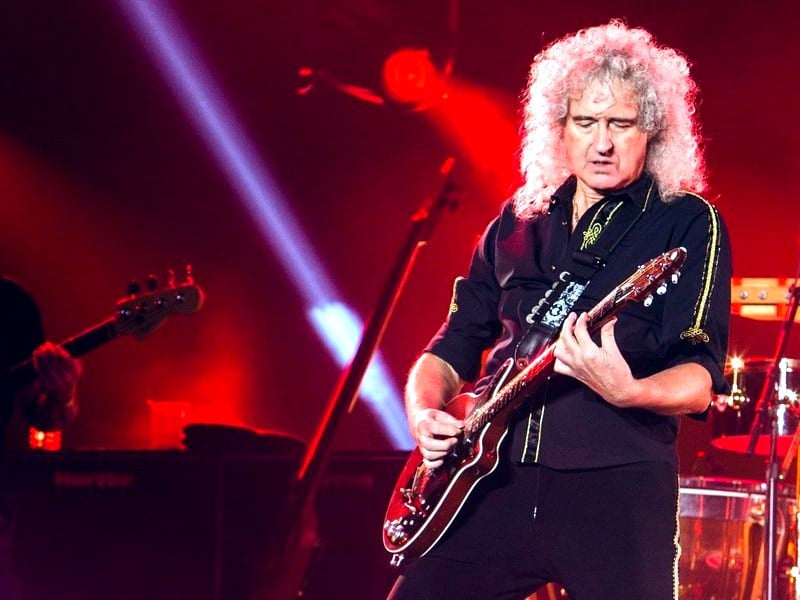 Today (Friday, July 14) Queen's Brian May releases a box set dedicated to Star Fleet Project, an all-star EP he released 40 years ago while the band was taking a break. May convened a supergroup of sorts — the late Eddie Van Halen, REO Speedwagon drummer Alan Gratzer, Rod Stewart bassist Phil Chen and keyboardist Fred Mandel (Alice Cooper, Pink Floyd, Elton John, Queen) rounded out the core band, while Queen bandmate Roger Taylor contributed backing vocals to track "Star Fleet." The troupe recorded three songs over two days during April of 1983 at the Record Plant in Los Angeles, with the EP coming out on Halloween day.
The box set features remixed versions of the original three songs ("Star Fleet," "Let Me Out" and "Blues Breaker") as well as interviews from the time period, live tracks and a disc of The Complete Sessions featuring different takes of the songs and some studio jams.
May tells us that Star Fleet Project was a welcome chance to stretch himself outside the confines of Queen: It's a very important part of what I am and something that I really wanted to be buttoned up and safe and out there for all time…
:43 OC: (not just nostalgic, but inspiring, and very emotional)